For an alternative to the Google Chrome New Tab page why not add speed dials to it? Then you can have your own predefined visual bookmarks on that page. Speed Dials is the extension required to give your Chrome New Tab page a revamp.
Open this page to add Speed Dials to Google Chrome. Click on the + Free option, and then click on the Speed Dial tab at the top of the browser window. That will open the speed dial page in the shot below.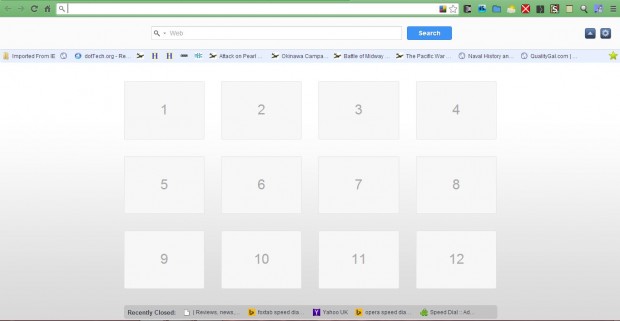 To add some new speed dials to page, click on one of the blank dials. That opens a small window where you can input a title for the dial, a website URL and also select a predefined logo from the drop-down list. For example, if you add a google dial to the page select Google from the list. Enter an image URL in the Dial image URL text box to include a photo. Then click the Save button to add the dial to the page.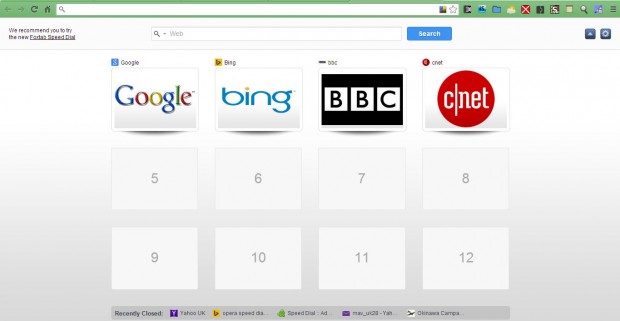 Click on the cog icon at the top right of the speed dial page to open some further customization options as in the shot below. There you can adjust the number of dials on the page by selecting alternative numbers from the Rows and Columns drop-down lists. They can be set up to a 9×9 grid. There are also a few check box options that you can select to display bookmark bars, recently closed bar or page title.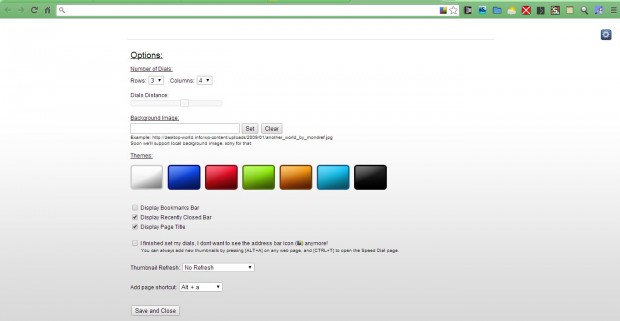 To change the page's background color, click on one of the colored theme boxes. Alternatively, add an image background to the page. For that you should right-click an image on another website and select Copy Image URL. Then paste the URL into the Background Image text box.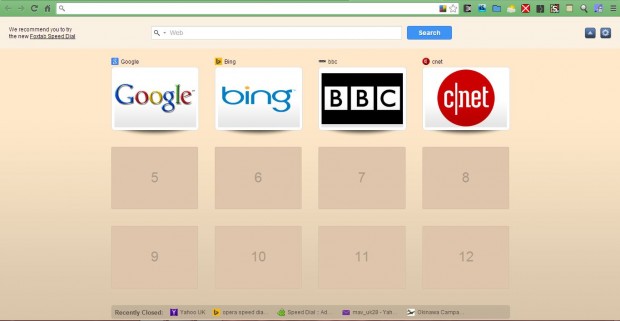 Overall, speed dial is a good alternative to the default Google Chrome New Tab page. The speed dials add a little extra gloss to the page, and you can also customize the background with the extension's options.
Related Posts