There are numerous software packages, and websites, that include Easter eggs. No, those aren't sumptuous chocolate eggs; but are secret responses that occur to undocumented series of commands. For example, open this post for details on the Konami code Easter eggs. Firefox also has an Easter egg that you can activate as follows.
Click on Open menu at the top right of the Firefox window. From there select Customize to open the window in the shot below. There are a variety of buttons on the right Firefox menu on that page.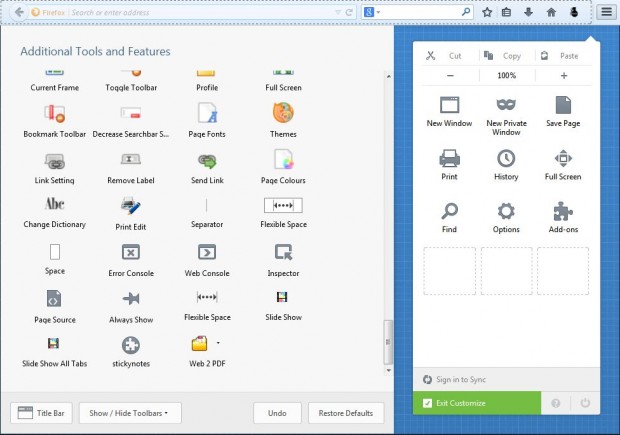 Now you should drag all the buttons from the Firefox menu on the right of the page to left additional tools area. Left-click on the buttons to drag them onto the additional tools box. You should remove all the buttons from the right Firefox menu including copy, paste, 100%, – and +. Once you have removed all the buttons, the Firefox menu will be empty as below. You can restore all the buttons in the Firefox button by clicking the Restore Defaults button.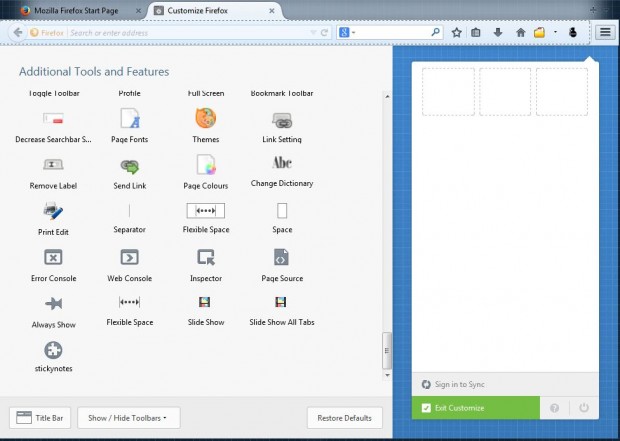 Select Exit Customize to the return to the browser window. Click on the Open menu button again, and you should find a cute Unicorn flying inside the menu. Moving the mouse over the Unicorn adds some color to it as below.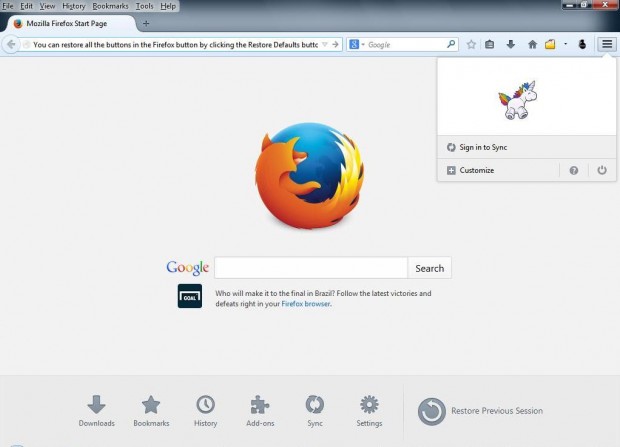 The fluffy Unicorn is one of Firefox's Easter eggs. The browser's about:pages also include a few other Easter eggs. For further details, check out this post.
Related Posts