The Opera browser includes a great statusbar at the bottom of its window that shows loading speed, page load percentage and no of images in page details. Although that is something Firefox lacks, you can still add a comparable, and customizable, statusbar to the browser. The extension required is Extended Statusbar, which adds an Opera statusbar to Firefox.
You can add the extension to Firefox from this page. There click on + Add to Firefox and Install Now. Then open a new page, and you should find a status bar at the bottom of the browser window as below.
This statusbar does include some customization options. Click on the Open menu button at the top right of the Firefox window. Select Add-ons and click on the Extended Statusbar Options button to open the window in the shot below.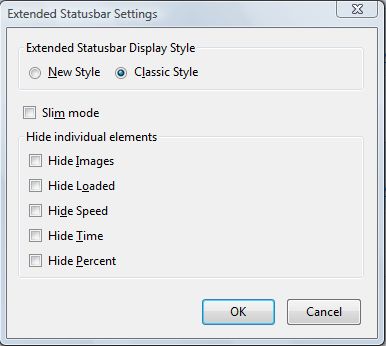 Switch the statusbar to an alternative new style by selecting the New Style radio button. That then expands the Extended Statusbar Settings window with additional options as below. Click on the Custom Style check box to select alternative colors for the statusbar. Then click the color boxes and alternative colors from the palettes.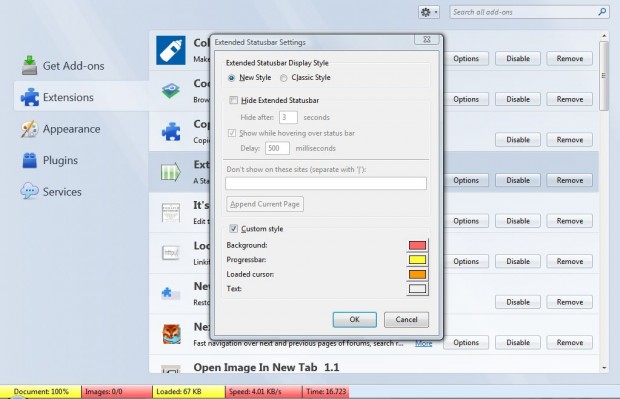 To keep the statusbar on the page, you should select the Hide Extended Statusbar check box. Select the Classic Style check box to remove elements from the statusbar. Click OK to close the window, or Close to not save the settings you selected.
Extended Statusbar is a must have add-on for Firefox. It is an open source add-on, and you can find further details at the extension's homepage.
Related Posts