With Twitter, all of your tweets are available to the public. Therefore, you can't really use it to send private links to any of your friends or followers unless, of course, you send the link via DM (direct message). Furthermore, setting your profile to private also has its own disadvantages so you might as well consider searching for another feasible option.
Fortunately, there's a simple method that you can use to send private links on Twitter via @Mention. You just need to use a special web app and you're free to tweet or post any private link on your Twitter profile.
Here's how:
Step One
On your web browser, go to privatize.io and then log in to the web app using your preferred Twitter account.
Step Two
Once you're logged in to the web app, you will be asked to enter the private link that you wish to send as well as the tweet or message that you wish to post. Just enter the required details on the provided fields and do not forget to mention the username of the Twitter user that you want to give access to your link. (Ex. You can tweet "Just Testing @officialkent87)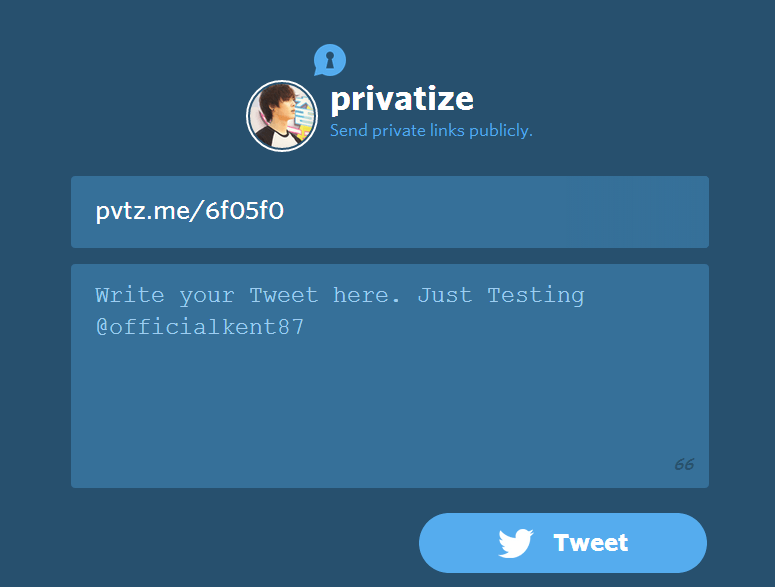 Note: If you do not mention the username of the user, your private link will automatically become accessible to the public.
Step Three
Once you're done composing your tweet with private link, click the "Tweet" button and that's it. You're done.
Keep in mind that your private link will only be accessible to the user that you mentioned on your tweet. Of course, you can mention multiple users in one tweet. Once they see your tweet and click the link, they will be asked to log in and confirm their account. If they are the users that you mentioned, they will be automatically redirected to actual page or link. Meanwhile, those who are unauthorized to view your private link will get a short message stating that they aren't allowed to view the link.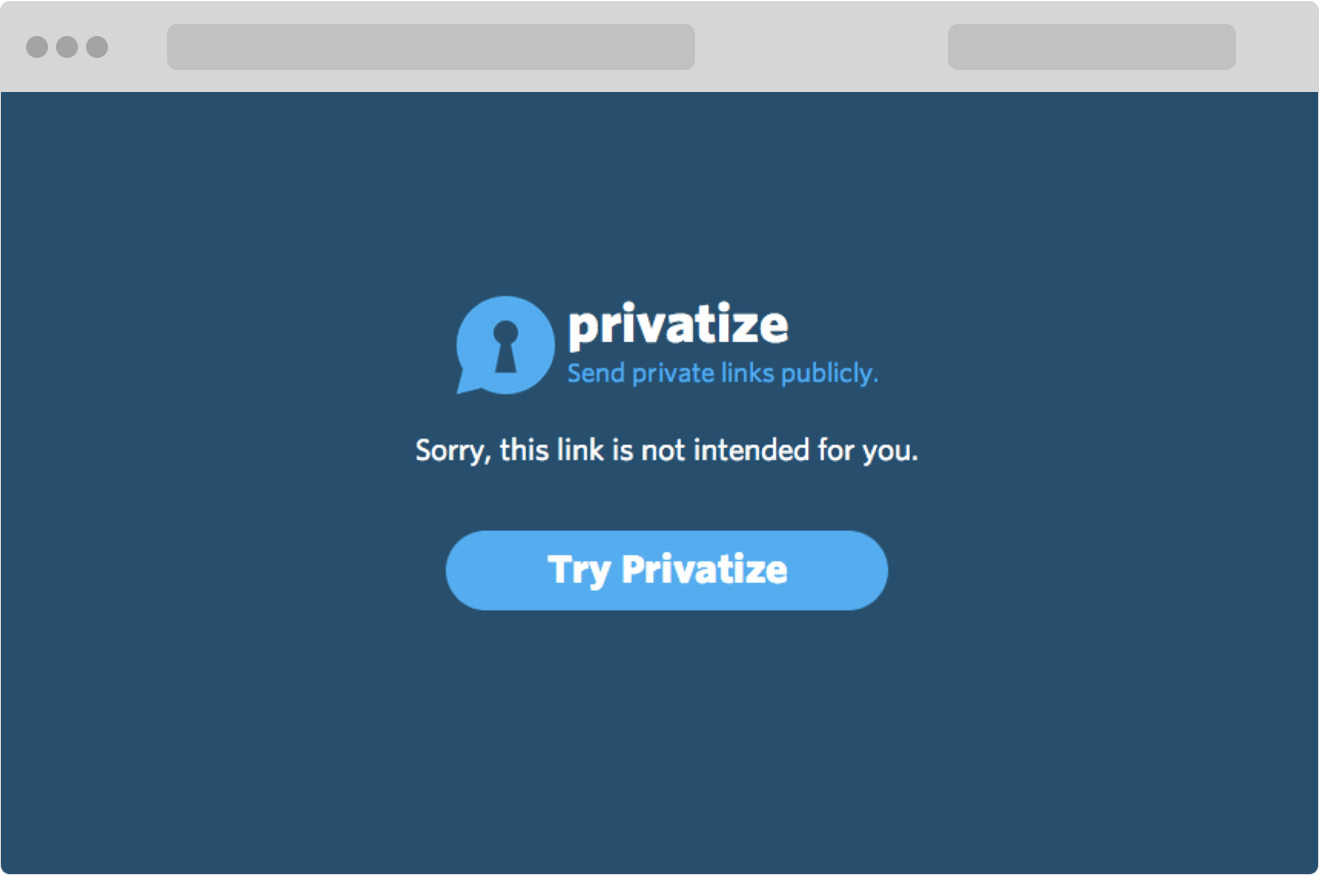 Anyways, this method is really great for sending photos and links to sites that you only want to share to a particular Twitter friend or follower.
Related Posts