Browses such as Google Chrome and Opera have merged search boxes into their address bars. Yet Firefox is a browser that keeps its address bar and search box separate. However, with the Foobar extension we can merge the Firefox address bar and search box.
You can add Foobar to Firefox from this page. There click on the + Add to Firefox button and Install now. Then restart the Firefox browser, and you'll find that the search box has disappeared from the toolbar as below.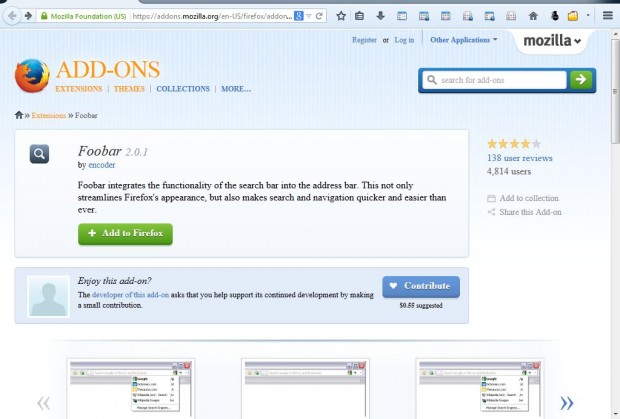 So now the search box is merged with the address bar. Click on the address bar and enter a keyword to search for pages. Click on the icon to the left of the address bar Reload current page icon to select an alternative search engine.
To select additional extension options, click the Open menu button at the top right of the Firefox window. To open the extension page, click on Add-ons. Select the Foobar Options button to open the window in the shot below.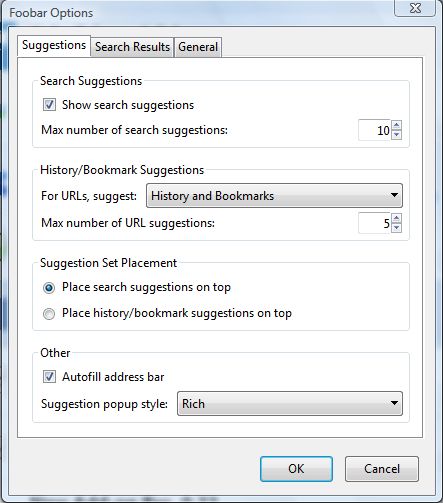 From there you can select numerous options. For example, increase the number of search suggestions by selecting a larger number from the text box. You can remove history and bookmarks from the search suggestions by selecting Nothing from the For URLs, suggest drop-down list. Click OK to save the selected options and close the window.
Combining the Firefox address bar and search box does have advantages. The add-on streamlines Firefox so that more extension buttons can then fit on its toolbar, and enhances search and navigation.
Related Posts