If you find that Chrome isn't running especially quickly, there are a few ways that you can give the browser a speed boost. One of the best ways to speed up Chrome is to close its processes. For that, Google Chrome has its very own Task Manager that shows processes and how much RAM they're hogging.
To open the Task Manager, click on the Customize Google Chrome button at the top right of the window. Then move the pointer over the Tools option on the menu to open a submenu. Select Task Manager from that menu to open the window below.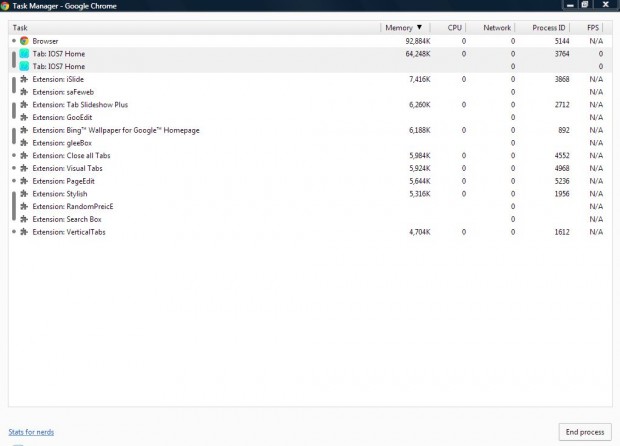 Click on the Maximize button to expand the Task Manager window. It shows all the Google Chrome processes, which in the shot above are largely extensions. Open page tabs also hog RAM.
Now select some of the processes listed on the Task Manager. The best ones to remove are those that have higher RAM numbers on the Task Manager. Click on the End process button to terminate them. Note that a terminated page tab will still remain open in the browser as below.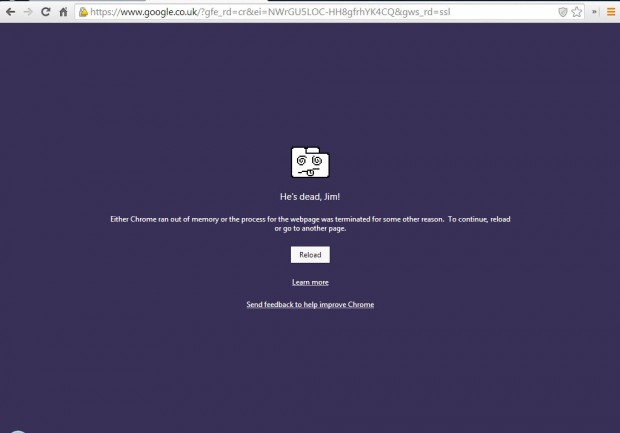 Once you're done, click on the X button at the top right of the Task Manager window to close it. Now you should find that the Google Chrome browser has had something of speed boost. To reduce the number of open tabs in the browser, also consider adding the One Tab extension to Chrome, which is covered in this article.
Related Posts