Windows Media Player is the media player included with Windows. Like most media players, it has a set of keyboard shortcuts to provide quicker access to options. These are a few of the Media Player's handy keyboard shortcuts.
PLAY MUSIC WITH KEYBOARD SHORTCUTS
You can play music with the Windows Media Player keyboard shortcuts. Select a audio file in Windows Media Player, and then press Ctrl + P to play it. Pressing that keyboard shortcut also pauses video and audio. To stop the playback, press the Ctrl + S shortcut key. The fast forward button also has a shortcut key. Press Ctrl + Shift + F to fast forward through an audio track.
There are also keyboard keys for volume settings. Press the F8 key to increase volume, and the F9 shortcut key decreases it. The F7 key mutes, or unmutes, the volume.
PLAY VIDEO WITH KEYBOARD SHORTCUTS
The keyboard shortcuts for playing, stopping, fast forwarding increasing/decreasing and muting volume are exactly the same for videos. You can play a video from CD/DVD by pressing Ctrl + J to eject the CD/DVD drive. For full-screen video mode, press the Alt + Enter keyboard shortcuts. To zoom in or out when videos are playing, press Alt + 1, Alt + 2 or Alt + 3. Rewind videos with the Ctrl + Shift + B keyboard shortcut.
MANAGE THE MEDIA PLAYER WINDOWS
The Windows Media Player has a skin mode that shows visualization effects when playing audio files. You can quickly switch to skin mode, in the shot below, by pressing Ctrl + 2. Press F1 to return to full mode.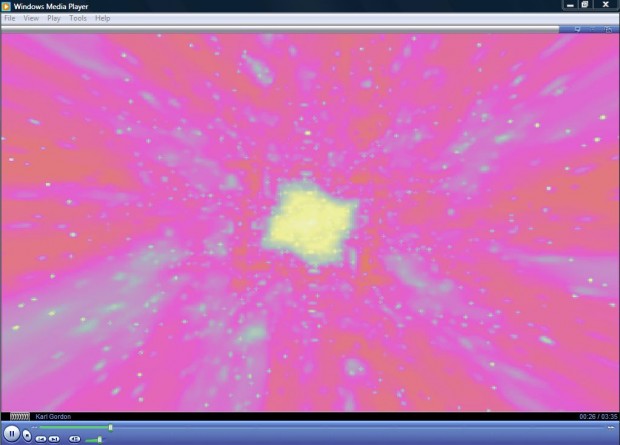 Windows Media Player also has a menu bar that you can select options from. Press Ctrl + M to show/hide the menu bar in full-mode as below.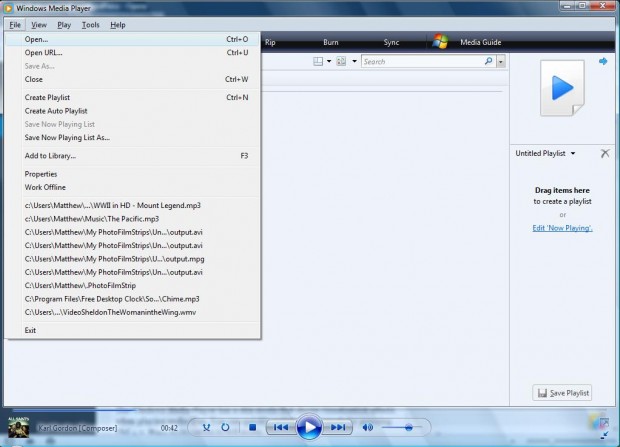 Most albums have box art on the full-mode window. You can expand the size of the box art by selecting it and pressing Ctrl + F6. To shrink the box art, press the F6 key.
Those are just a few of the notable Windows Media Player keyboard shortcuts. Note that there may be some variation for those shortcut keys in different versions of Windows Media Player, but in versions 11 and 12 they should be fine.
Related Posts