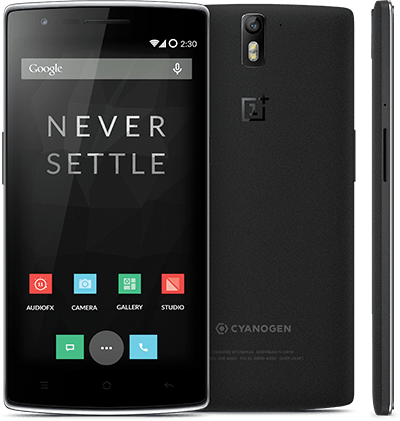 Want to root your OnePlus One? This guide will help you accomplish just that, via a handy toolkit method!
Disclaimer: This guide is intended as a helpful "how to". Ashraf and dotTech are not responsible for any gain or loss (including but not limited to bricked devices) incurred as a result of following this guide. Root your device at your own risk. Rooting may void your warranty.
REQUIREMENTS
This toolkit method will only work in Windows, so you'll need access to a Windows machine first before attempting this.
BEFORE WE BEGIN
Download Java and then install it.
If you had a browser open during the installation, make sure you close and reopen it so Java can finish installing.
Download the OnePlus One Toolkit by manudroid19 from here, under the Download section of his post.
Open the .exe file of the toolkit and follow the directions to install it.
Click '

Download ADB Drivers' on the toolkit menu.

Click 'Install ADB Drivers' on the toolkit menu.

On your OnePlus One phone, navigate to 'Settings' then 'About Phone'
Repeatedly tap on the device's 

Build Number until it says you've enabled developer options.

Tap on 'Back' and then select 'Developer Options'.
Enable 'Android Debugging'.
Now you're ready to plug in the phone via USB cable.
HOW TO ROOT THE ONEPLUS ONE
To root the OnePlus One, do the following:
In the toolkit menu, click on 'Flash'.
Select '

TWRP' and click on 'Download'.

When it's complete, you can close the command prompt and click on 'Flash' once again.
Now, click on 'Boot'.
Select 'TWRP' and click 'Boot'.
After it boots into recovery, click on 'Reboot' then 'System'.
You'll be asked if you'd like to install '

SuperSU'. Confirm the installation by swiping.

After it boots up, find and open the 'SuperSU' installer, which you'll find in the app drawer or in the notification bar.
Tap on 'Play'.
Tap on'Update'.
When it's done updating, tap 'Open'.
Then tap 'Yes' to install the binaries.
Finally, tap 'OK'.
CONCLUSION
To verify that you've successfully rooted the OnePlus One, you can download Root Checker from the Play Store to verify it. Enjoy your rooted OnePlus One!
[via TheUnlockr]
Related Posts