You cannot save multiple images on a website page at once. To save more than one image on a page, each must be saved one at a time. However, with the Image Downloader extension for Google Chrome you can bulk download multiple images from a page.
You can check out the Image Downloader extension page here. There click on the + Free option to add the extension to Google Chrome. Then you should find an Image Downloader button at the top right of the browser window as below.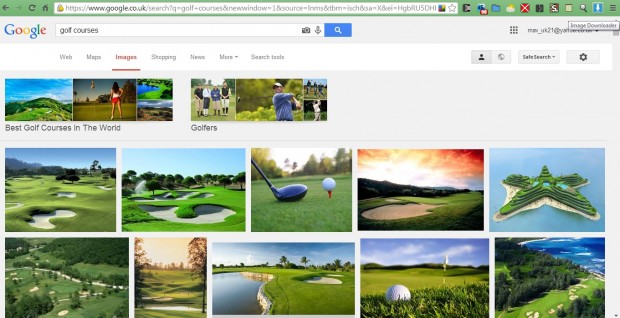 Open a page with a variety of images on it. Click on the Image Downloader button to open the window in the shot below. That will show you thumbnails of all the images on the page.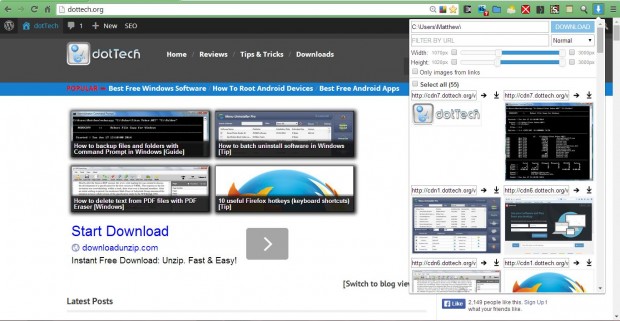 Now select two, or more, images to save from the extension's window. You can save those images by clicking on the Download option. If you have the Ask where to save each file before downloading setting selected, that will open the Save as window from which you should select a suitable folder location for images. To select the Ask where to save each file before downloading option, open the settings page and scroll down to the download location box. If that option is not selected, the images are saved to your default download folder.
To open further extension options, click on the Customize Google Chrome button, Settings and Extensions. Then click Options under Image Downloader to open the window in the shot below. That includes a variety of options for the extension. For example, you can adjust the display size by entering alternative numbers in the boxes at the bottom of the page. Click Save to confirm any changes, or Reset to restore the default settings.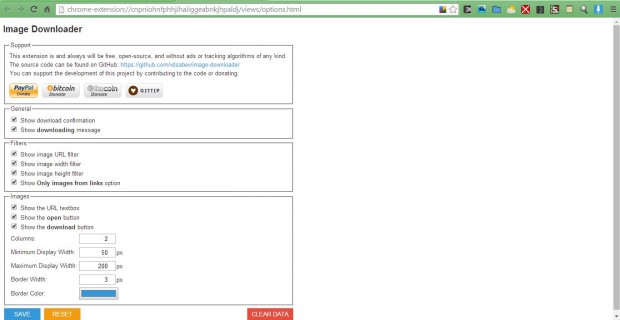 So there you have it. You can now save website images in batches instead of one at a time. As such, Image Downloader is another handy extension for the Google Chrome browser.
Related Posts