Wouldn't it be great if you could record macros in Windows as you can within the OpenOffice and MS Office applications? With them you can record a selection of a series of options. Well, with the MouseController software you can also record mouse clicks to set up your very own macros in Windows.
MouseController is a small, portable software package that comes in a zipped file. You can add the software to Windows XP/Vista/7/8 from this page. Click on the Download button on that page to save the zip file. Then you should right-click the zipped file, select Extract All and a location for the extracted folder. Open the folder, and click on MouseController.exe to open the software's window below.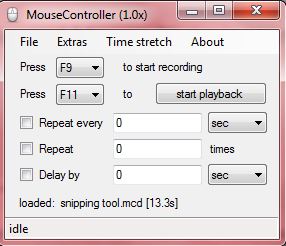 The software's default record key is F9, but you can select others from the Press drop-down lists. So press F9 to begin recording, and then open a couple of software packages. To stop the recording, press F9 again. Now close the software packages opened whilst it was recording.
Return to the MouseController window, and click on the start playback button. That will then play back the recording at the exact speed you opened the software packages. As it shows the movement of the cursor, it's not exactly the same as a macro. Nevertheless, it will still open the two software packages.
You can speed up the playback speed by opening the Time Stretch menu. There select Custom to open the window in the shot below. To play it at five times the original speed, enter five there and click OK.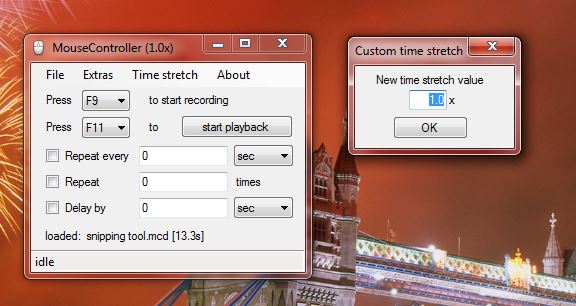 To save the recording, click File > Save. Then choose a suitable folder to save it in. You can open the recording from the file shortcut, but must select it to open with Mouse Controller by right-clicking the file and selecting Open With. Then click the Browse button to find the MouseController.exe.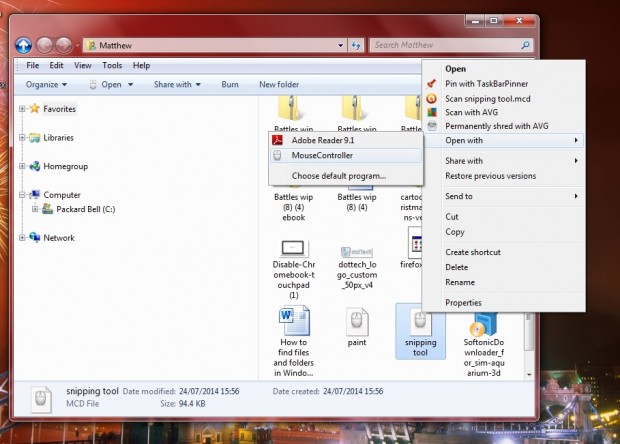 So with MouseController you can record macros in Windows. Admittedly, they're not quite the same; but you can still automate pretty much anything with the software.
Related Posts