Facebook has recently rolled out a new feature wherein you can save or bookmark any post or page that appears from your news feed. The said feature is rolling out gradually so some of you might not be able to see it yet but might as well check it out.
Besides, Facebook "Saved" works just like the way that you save bookmarks. If you want to utilize this feature, just refer to the steps listed below to learn how.
Use Facebook "Saved" to bookmark pages or posts from your news feed
Step 1
On your news feed, find a post or page that you wish to save. Once you find an interesting post, just click the small the arrow that's located right next to it.
Step 2
A drop-down menu will appear. On the menu list, select the option for "Save" (see image below). After which, the post will be automatically saved.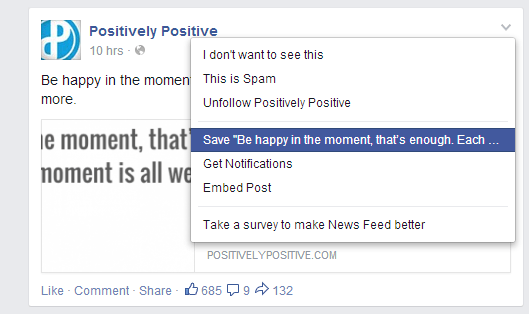 If you wish to remove a post from your Saved list, just repeat this step again then click "Unsave" (see image below).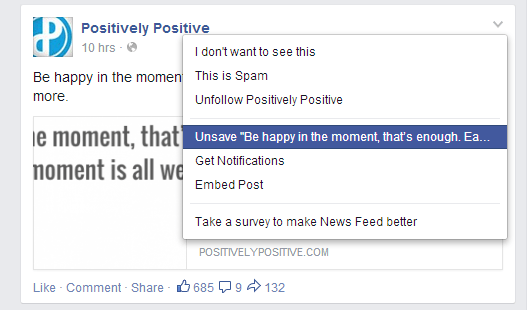 Step 3
To view and manage all of your saved posts, simply click the "Saved" link on the top-left area of your news feed.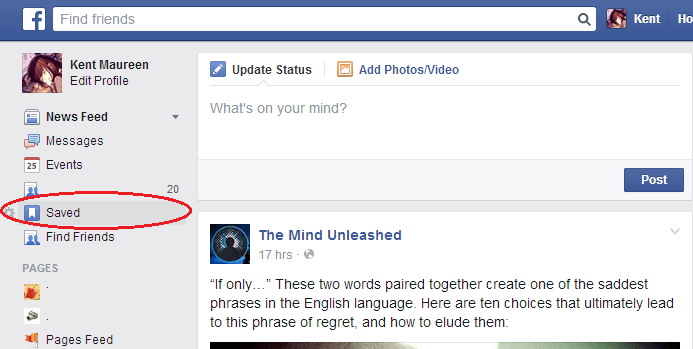 On your "Saved" page, you will be able to view all of your bookmarked posts and pages. Plus, you can even choose to share these posts to your timeline or send them as message.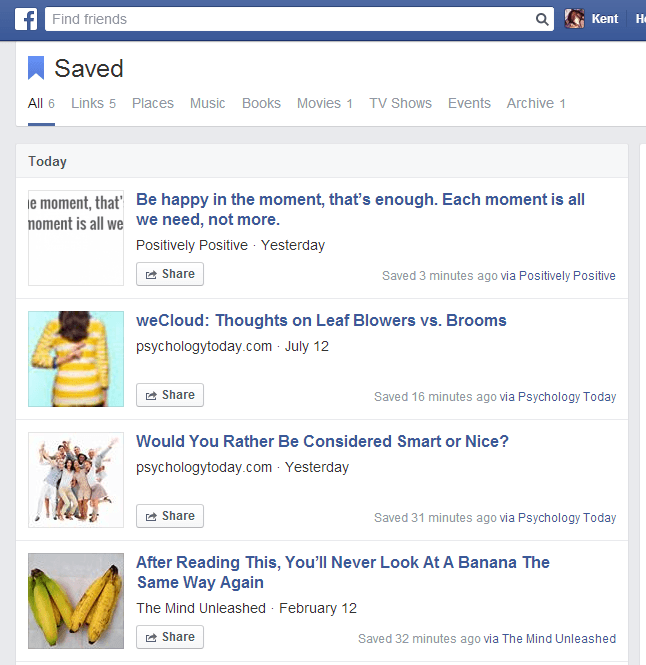 To delete a post, just hover on it then click the "X" mark. The deleted post will be automatically sent to your "Saved" archives.
It should also be noted that all of the posts listed on your Facebook "Saved" page are being sorted out into different categories such as links, places, music, books, movies, TV shows, events, etc.
Just keep in mind that this feature will only work on posts that includes the above mentioned categories. You cannot use it to save or bookmark photos and status updates.
Related Posts