Firefox doesn't have any built-in options to change its menu, tab and address bar fonts with. However, there is a great Firefox add-on with which you can instantly select alternative fonts for the browser. With Theme Font and Size Changer you can choose alternative Firefox fonts, font sizes and colors.
Open this page and click on the + Add to Firefox option to add it to Firefox. Then you'll find a Theme Font Size Changer button on the add-on bar at the top right of Firefox's window. Click on that button to open the window in the shot below. Alternatively, select Tools > Theme Font Size Changer.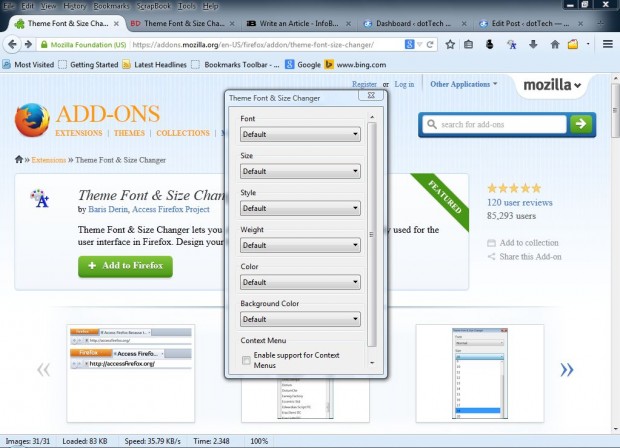 Now select the Font drop-down menu to open a list of fonts as in the shot below. Choose a font from that list, and the extension's window will instantly switch to it. In addition, that will also customize the Firefox window font.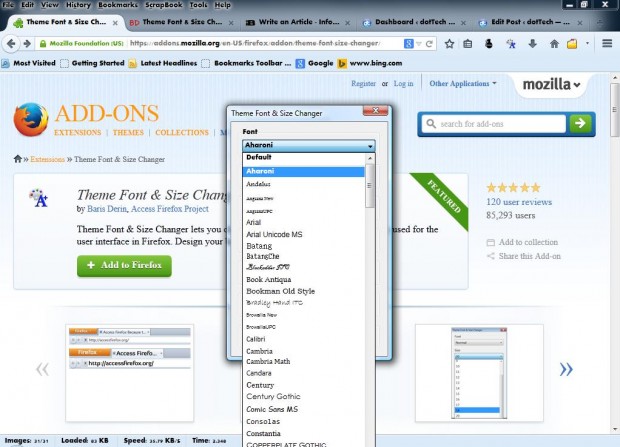 The extension includes plenty of other font options. Select the Size drop-down menu to enlarge or shrink the font. Click on Style or Weight to add italic or bold formatting to the font.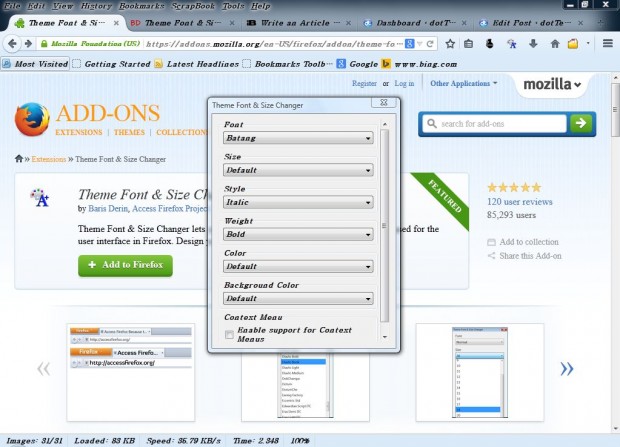 At the bottom of the extension window there is an Enable support for Context Menus check box. Click on that to add new fonts to the browser's context menu. Then right-click the browser window to open the context menu in the shot below.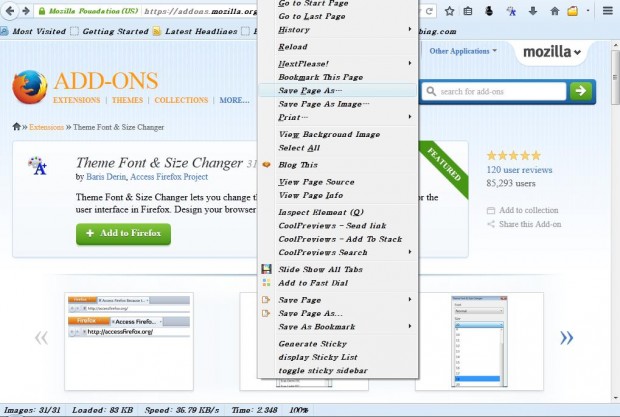 Theme Font and Size Changer is a fantastic extension to customize Firefox with. You can find further details at the add-on's homepage.
Related Posts