When you insert a CD/DVD or other devices (such as cameras and tablets) into your desktop or laptop, the AutoPlay window will probably open so long as you have the Windows Vista/7 or 8 platform. That's the window in the shot below that asks you to select an option for the CD/DVD or other alternatives. However, you can instead select a default action for when you insert discs and other devices so that the AutoPlay window doesn't open.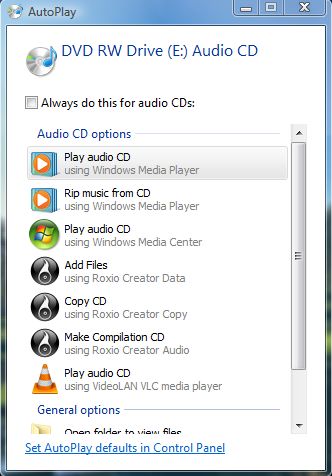 Open the Control Panel in Windows Vista, 7 or 8. If you're using Vista, select Default Programs from the Control Panel window. Then select Change AutoPlay settings to open the window in the shot below. In Windows 7/8 click Hardware and Sound and then select Change default settings for media or devices to open the same window.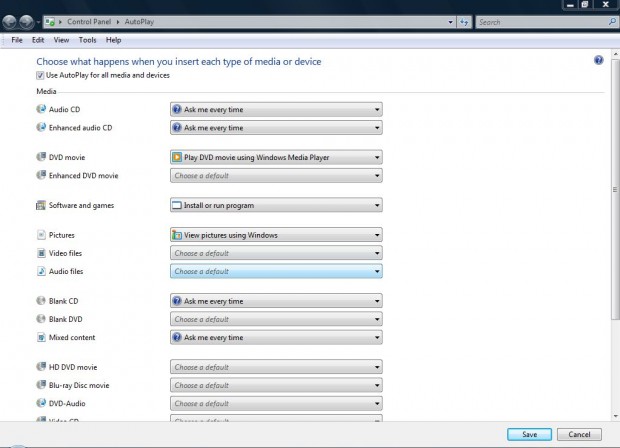 From that window you can choose what happens when you insert each type of media or device. At the top of the window there is a Use AutoPlay for all media and devices check box. Click on the box to remove the tick from it.
Then click on the drop-down lists to select alternative options for the media and devices instead of Ask me every time. For example, click on the Audio CD's drop-down list to open the menu below. From there you can select Play audio CD using Windows Media Player option so that the CD plays as soon as you insert it.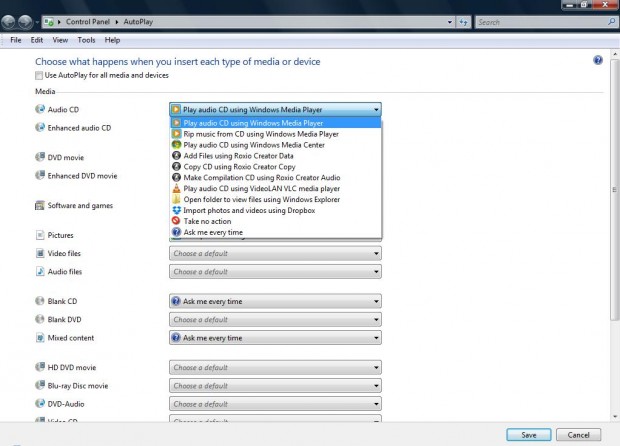 Now, click the Save button at the bottom of that window. When you input an audio CD the AutoPlay window will not open. You can adjust the settings for a variety of media and devices in a similar fashion.
Related Posts