When browsing, you might need to open other apps and software packages. With the External Applications 2 extension you can add customizable app buttons to the Firefox toolbar. They are added beside your add-on buttons on the toolbar to give you direct access to other software packages.
This is the External Applications 2 page on Firefox's add-on website. Click on the + Add to Firefox and Install Now buttons on its page to add it to the browser. When you restart the browser, you will find a new Applications button, circled red in the shot below, at the top right of the window.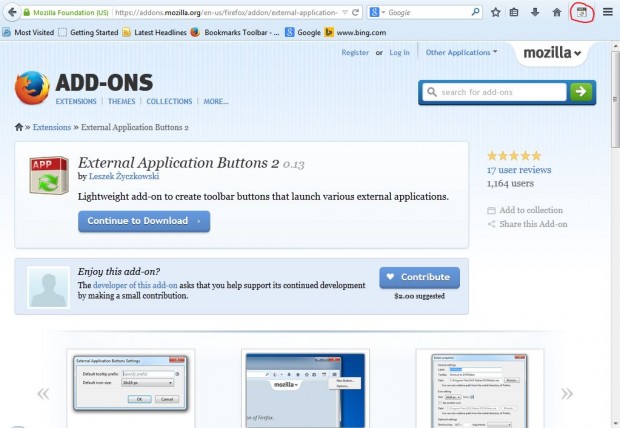 Click on that button and then select New Buttons to open the External Applications window. Now choose a suitable software program for the button to open, and click OK to close the window. Then there will be a software shortcut button on the Firefox toolbar as below.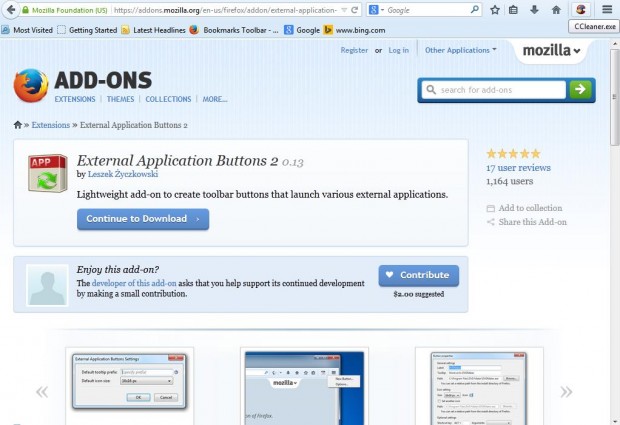 Click on that button to open the software. You can remove buttons from the toolbar by right-clicking on them and selecting Delete. To further customize the buttons, right-click on them and select Properties. That opens the window in the shot below.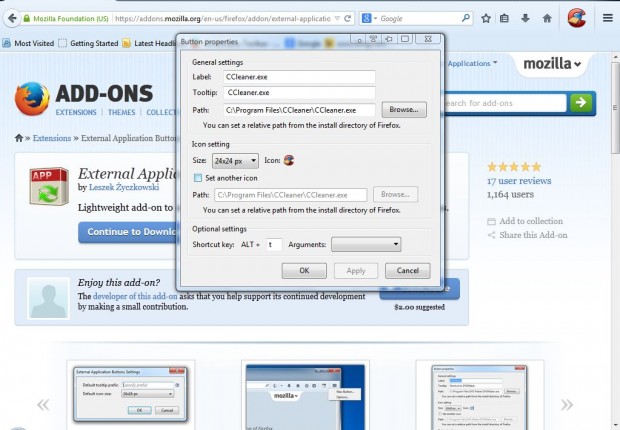 That window includes various alternative icon settings. Click on the Size drop-down list and select 24 x 24 to expand the icons. You can also add a hotkey to the shortcut button. Add a key to the Shortcut key text box at the bottom of the window, click Apply and OK to close the window.
This add-on will now give you quick access to your most essential apps while browsing. With it you can open text apps, email and image-editing software shortcuts without locating their shortcuts on the desktop or Start menu.
Related Posts