The backspace button, also known as the text delete key, is one that you can set up as a Firefox hotkey. You can press it to either go back to a previous page or scroll up the current one. This is how you can turn the Backspace button into a Firefox hotkey.
First, enter about:config in Firefox's address bar. That will open the page below, which includes various Firefox settings. The one to locate here is: browser.backspace_action.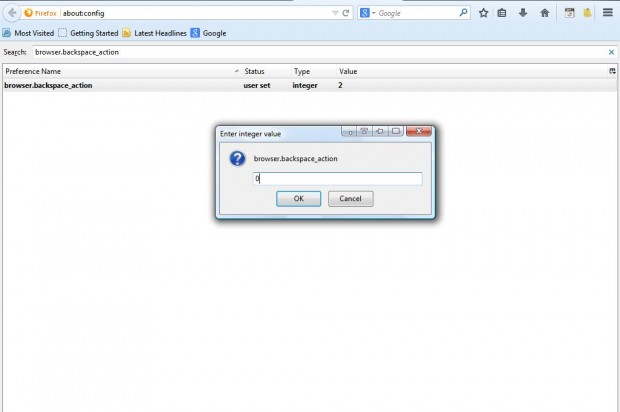 Enter browser.backspace_action in the Search text box at the top of the page to find it. Now double-click on browser.backspace_action to open the Enter integer value window in the shot below. There are two values that we can enter there.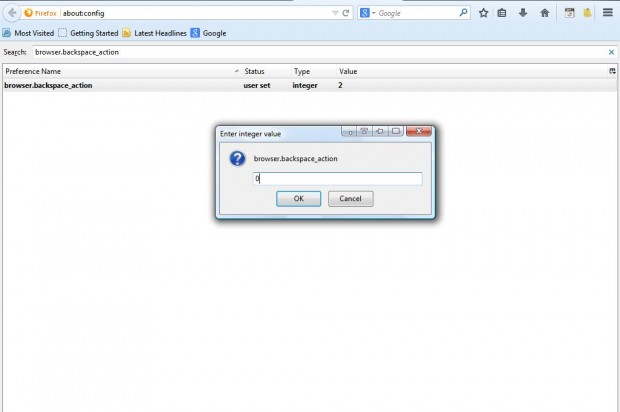 Enter 0 to turn the Backspace key into a go back to previous page hotkey. Then click OK to close the window, and open a couple of Firefox pages in the same tab. Pressing the Backspace key will then go back to the previous page you had open in the tab. Thus, it's a shortcut for the browser's back button on the left of the address bar.
The other value you can enter there is 1. When you enter that value in the Enter integer value window, the Backspace button becomes a scroll up keyboard shortcut. Open a page on dotTech, scroll down and then press the Backspace key to return to the top.
So now you can add one of two new hotkeys to the Firefox browser. To further customize the Firefox keyboard shortcuts, check out this post.
Related Posts