Have you ever heard of LG's "Knock Code"? It's a feature that allows a user to conveniently lock his or her smartphone by simply double-tapping on its screen. Speaking of which, did you know that you can also get a similar feature on your non-rooted Android device? If you want to learn how, just read on.
How to turn off your Android screen without using the power button
On your Android tablet or smartphone, go to the Play Store then download and install the app called "Knock Lock". It's free and compatible with Android 4.0 devices and above.
Once installed, launch the app from your app drawer.
You will then see a red screen which states that the app is currently not active. Just tap the screen to turn it on.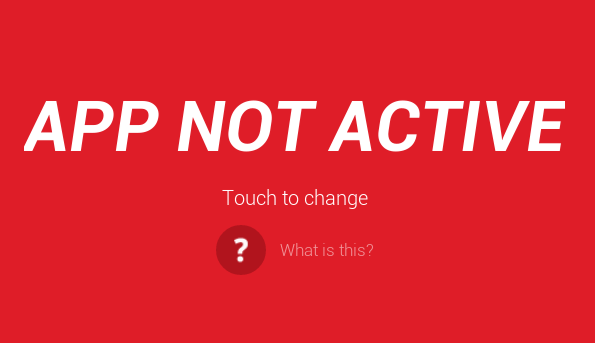 You will then be asked to activate the app as one of your device administrators. Just press "Activate" and that's it. You will be immediately notified that the app is active.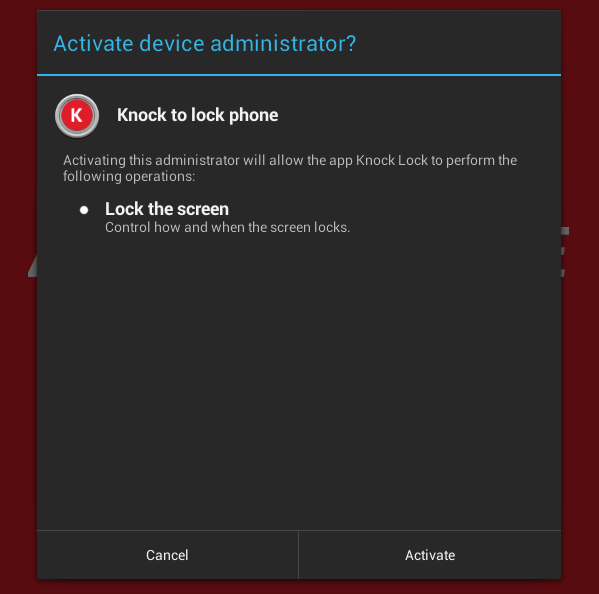 Once active, the app's screen will turn from red to green.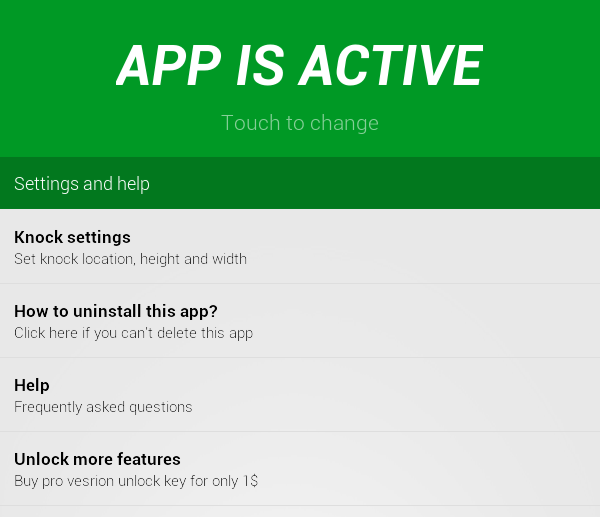 To configure the app, tap "Knock settings" from the settings menu. It will then show a preview of the knock area (the small "K" icon) wherein you're supposed to "knock and lock" your Android. Just drag the icon to your desired location.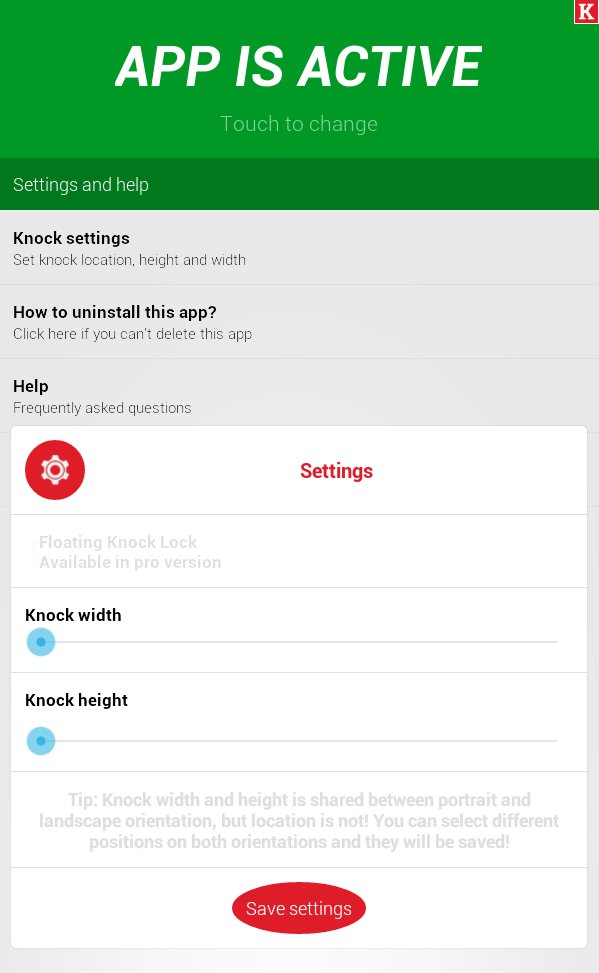 Tap the gear tool that's floating on the center of your screen. Adjust the icon's width and height. Once you're done. Don't forget to save the changes that you've made to your app's settings.
So that's it. You are now set to lock and turn off the display of your Android device. To do so, simply double-tap on the aforementioned lock area. Upon doing so, your device will be automatically locked and the screen will be turned off.
To unlock your device, just press the power button.
Just keep in mind that the position of the lock area won't change even if you switch your device orientation from portrait to landscape mode (or vice versa).
Related Posts