Facebook has already started rolling out its latest update wherein it requires users to download and install its official messenger app. With regards to this, the social app no longer supports chat so if you're someone who mainly uses Facebook to message your friends, then you'll be left without a choice but to download the messenger app.
This, of course, has garnered a lot of mixed reviews since not everyone is really in favor of doing such. So if you're someone who really dislikes installing two apps just for one social networking service, you might want to check out and try these easy yet proven workarounds.
How to send messages on Facebook without installing the messenger app in Android
Method 1 – Use the Facebook mobile site
This is probably the easiest and quickest way to overcome the issue involving Facebook's messenger app. If the whole idea of installing another app just to send messages on Facebook displeases you, then you might as well opt to use the Facebook mobile site.
To access the Facebook mobile site on your Android smartphone or tablet, all you need to do is go to Facebook.com using your mobile browser (ex. Chrome for Android). For easier access, bookmark the site and use a bookmark shortcut to add it to your home screen. It's that simple.
Method 2 – Downgrade Facebook to its previous version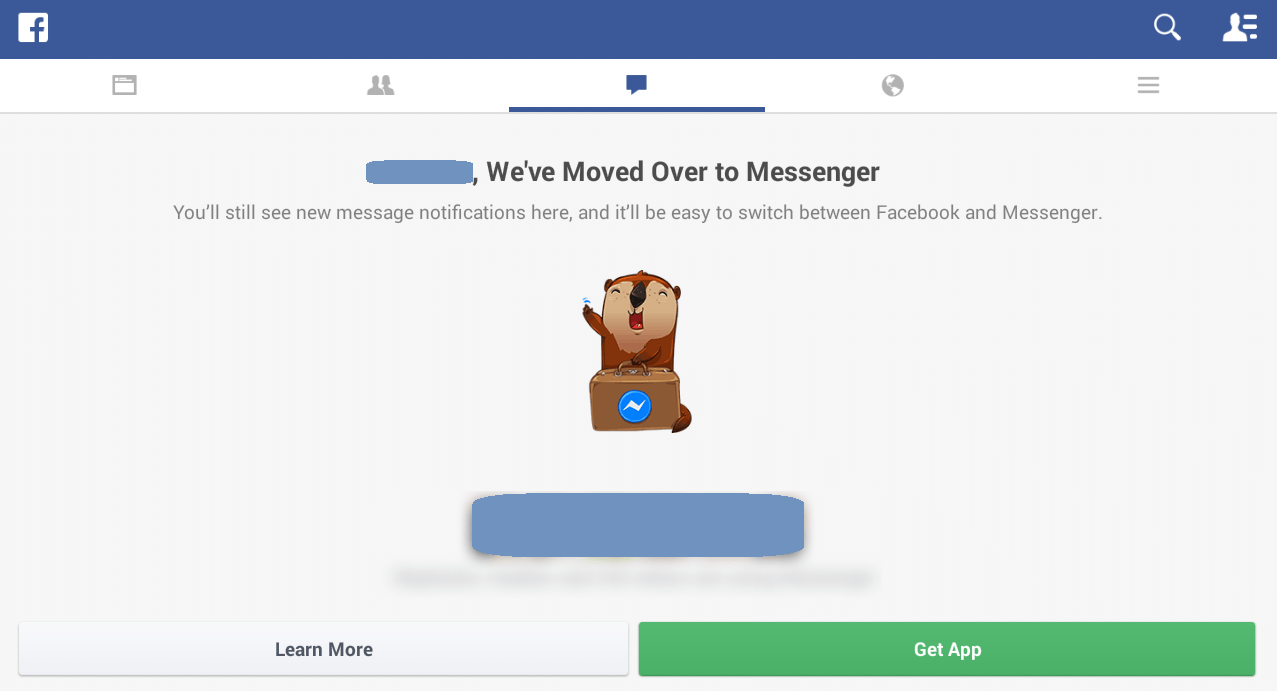 If you already received Facebook's message which states that they've already moved the chat to messenger, then you might as well do the following the steps to bring the chat back feature back to the social app and not on the messenger.
Log out from the updated version of Facebook (the one that no longer supports chat).
Go to Settings > Manage Apps then find and select Facebook. Do not forget to note the app's version. Once you're done, select "Uninstall" to remove the app from your Android device.
While you're still on your device settings, the next thing that you need to do is to go to "Security" then enable the option for "Unknown Sources". This option allows the installation of non-market apps.
Open your mobile browser then go to this link to download the old version of the app. Download the version which was released before the version that you noted in the previous step (ex. download the app version 12.0.0.15.14). Do take note that the app version will be downloaded to your device as an APK file.
Once downloaded, go to your download manager or file manager then select the APK file that you've downloaded from the previous step.
The "Complete action using" dialog box will appear. Just select "Verify and install" then press "Just once" to proceed with the installation. Click "Done" once the app has been successfully installed.
After installing the app, open your app drawer then go to Play Store. Go to your Play Store menu by tapping its menu icon which is located on the top-left corner of your screen.
On your Play Store menu, go to "My apps" then go to your "Installed" tab. What you need to do next is to find and select "Facebook" then uncheck the option for "Allow automatic updating". By doing so, this will prevent your device from automatically updating the app to its latest version.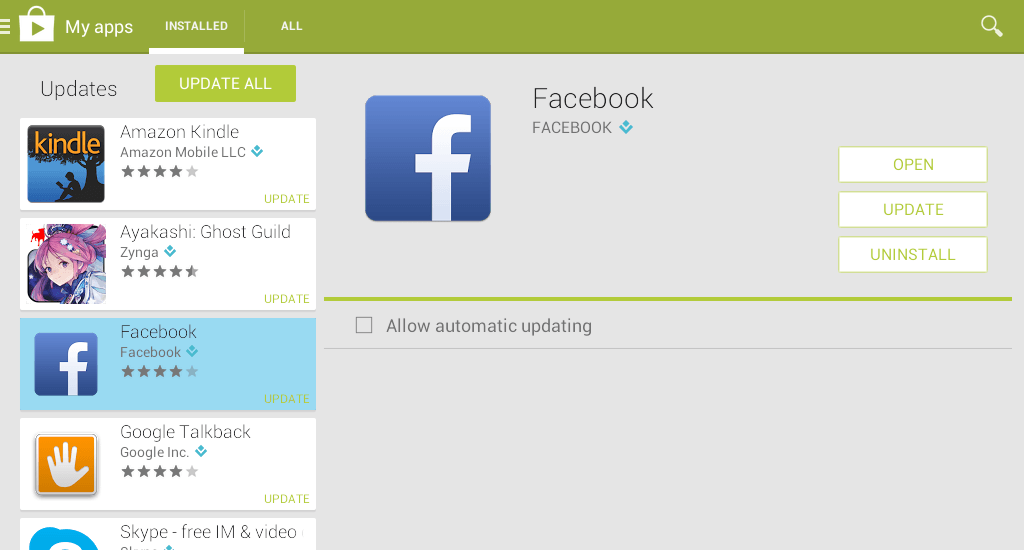 So that's it. You may open and launch the app like you usually do then log in using your Facebook email and password. Check the messages tab and you'll see that the app's built-in messaging feature has been restored.
Related Posts