In a previous article, I've already covered how you can close all the Google Chrome page tabs at once. Firefox also has an add-on with which you can close all its open page tabs with a single click. That Firefox add-on is Closed All Tabs (Reloaded).
To add Closed All Tabs to Firefox, open this page and click on the + Add to Firefox > Install Now buttons. Then restart the Firefox browser. When you have restarted Firefox, there will be an X Close All Tabs button at the top right of the window.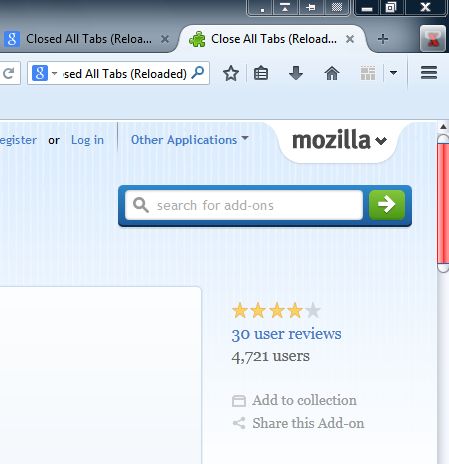 Now open a number of Firefox page tabs. Click on the Close All Tabs button to close them. Pressing that button still leaves a homepage tab open, and so does not close the browser.
However, the add-on has a few customization options. Open Firefox's Add-ons page by pressing the Ctrl + Shift + A keyboard shortcut. Then click on Close All Tabs (Reloaded) Options button to open the window in the shot below.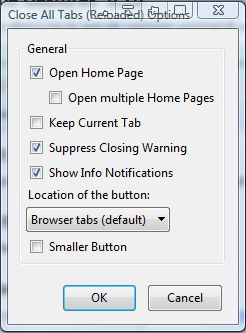 Click on the Open Home Page check box to remove the tick, and press the OK button to close the window. The X button will now close all the open page tabs, and the browser, when you press it. You can also reposition the X button by selecting the Location of the button drop-down list and Navigation Toolbar. That adds the button to Firefox's toolbar as below.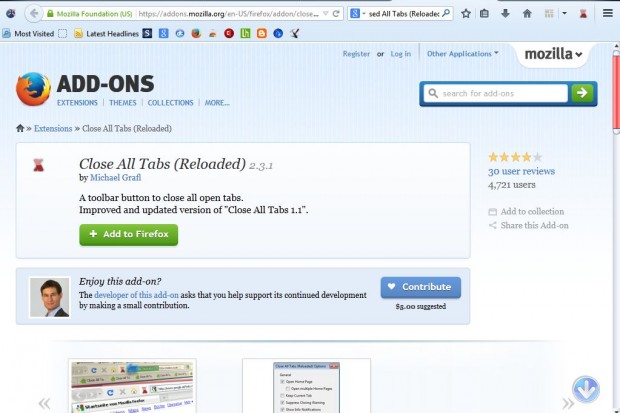 Firefox should already have a button that closes all open page tabs on its default toolbar. With the Close All Tabs button you can now quickly close all the open page tabs without selecting them first.
Related Posts