In a previous post, I wrote a guide on how to add Google shortcuts to Firefox. In a similar manner, you can also add Google shortcuts to Chrome if that is your default browser. One of the best Chrome extensions for adding Google shortcuts to the browser is Black Menu.
The extension is supposed to replace iGoogle and the removed Google menu. As such, this extension adds a menu of Google's services to the browser. This is the Black Menu for Google extension page. There click on the + Free option to add it to the browser, and you'll then find a Black Menu for Google button on the toolbar as below.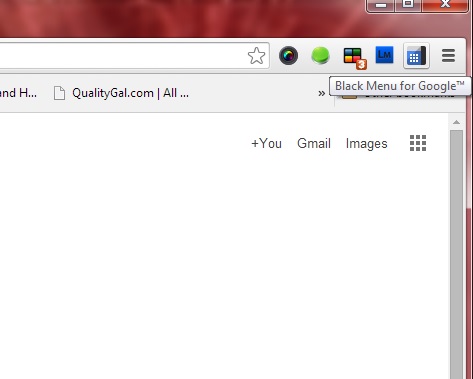 Now, press that button to open the Google menu in the shot below. From there you can access a variety of Google products such as the search engine, Gmail, Google +, Google Play, etc. It includes a small preview window on the left of the menu. For example, if you select Search you can enter keywords in the Google search box from the menu window. Click on the Web link to open the search engine in a new page tab.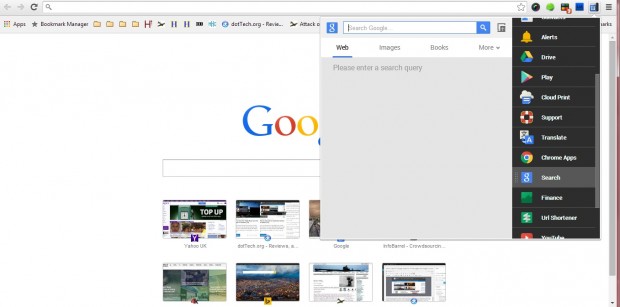 There are plenty of more Google shortcuts you can add to the menu. Add more Google shortcuts to the menu by selecting the Customize Google Chrome button at the top right of the browser, Settings and Extensions. Then click on Options under the Black Menu for Google to open the page in the shot below.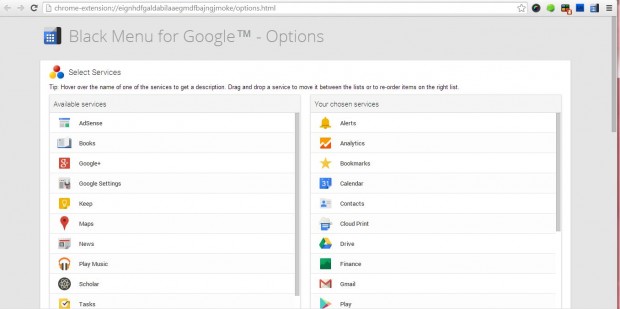 That page shows all the Google shortcuts included on the menu on the right. All available services are listed on the left, and you can add those to the menu by dragging them to the right. Note that the menu is limited to ten items unless you select the Allow more than 10 items in the main menu check box.
The extension doesn't have a huge number of customization options. Although if you scroll down the Options page, you will find a few settings for some of the Google shortcuts. For example, you can show empty days on Calendar by selecting the Show empty days check box; or select alternative default pages for the Google+ shortcut.
Google fanatics should find the Black Menu extension a great addition to Chrome. It provides quick access to a multitude of Google things. For further details, check out the Black Menu for Google video.
Related Posts