In a previous post, I've written a tip on how to find out the font used in a website. This time, you're about to learn another tip and that is how to find out the type of font used in a photo or image.
Speaking of which, such method can be quite handy especially if you're making graphics for product marketing and websites. Once you're able to identify the font, you can easily replicate something may it be a logo, banner or brand design.
So without further ado, go ahead and follow the steps listed below.
How to find out what font is used in an image
On your web browser (ex. Chrome, Firefox, Safari, etc.), click this link to go to the homepage of "What Font is" – a free online tool that you can use for identifying fonts in images.
As you scroll down on the page, you'll find a form. Just click "Browse" if you want to upload the image directly from your computer. Alternatively, you can just paste the URL of the image on the field provided. Just keep in mind that your image must be saved in JPEG (.jpeg, .jpg), GIF (.gif) or PNG (.png) format or else, it will be rejected.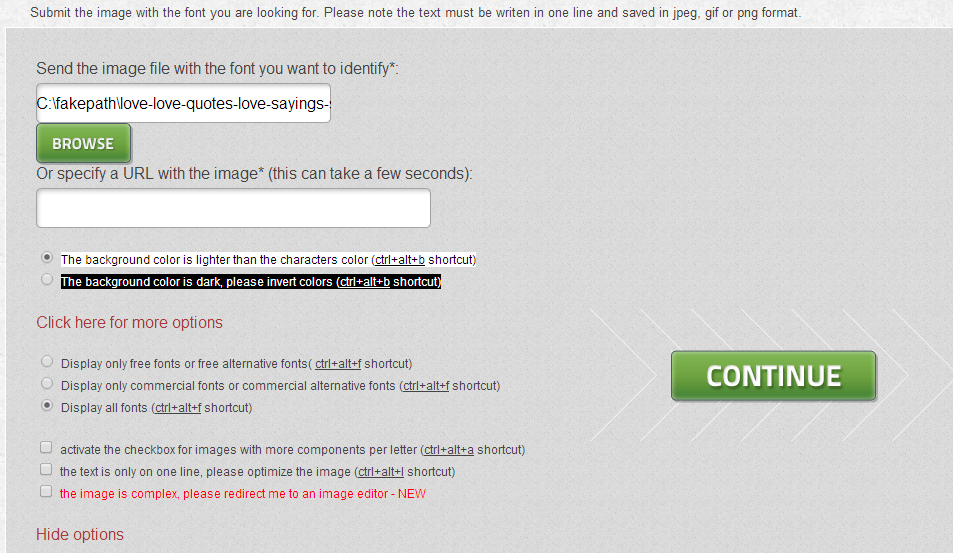 After uploading the image, select whether the background color is lighter or darker than the character colors.
If you want more advanced options such as the option to display all fonts (whether free or not), you can just click the link for advanced options (see "Click here more options").
After you're done, just click "Continue" and wait while your image is being processed.
If the image is too complex for the tool to analyze, it will refer you to edit the font using an online image editor. You will then be asked to select at least 4 to 10 characters out of the font before submitting it again. To refrain from getting this message, make sure that you're submitting an image with a text written in just one line (see example below).

If the online tool succeeds in identifying the image, you will be asked to enter the black characters in the empty text boxes. Just click "Continue" once you're done.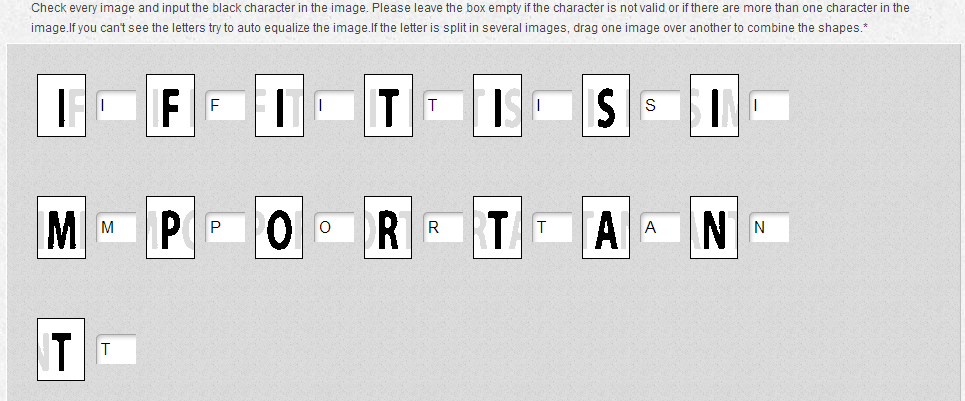 So that's it. The online tool will display a list of the font families that are identical to the font used in the image. The first result is usually the one that closely resembles the font that you want.

Just keep in mind that, by default, the online tool will display all free and premium fonts. So it's also possible that you will have to purchase the font that you want to use. Just don't worry because the link to the site where you can purchase the font will be included.
Related Posts