Okay, so let's just say that you're currently venturing into the field of digital photography. The problem is, you do not have a decent photo editor to manage and edit your raw camera photos. So what's your next best option? Well, why don't you try to use a free online photo editor that supports raw camera files? If you can't think of any, then simply follow the steps listed below.
How to edit RAW camera photos online
If you have raw camera files in DNG, CR2, NEF, ARW, ORF, PEF or RAF format, you can easily view and edit them online. You can even save them directly to your Google Drive account so you can utilize the free space of your computer's hard disk for other important files.
The Steps
Using your web browser (ex. Chrome, Firefox, etc.), go to this link to open a web app called "Pics.io".
Log in to the web app using your Google account. Just click the yellow "Login" button at the topmost portion of the web app's homepage. After which, just click "Okay" if ever you're asked to grant access to the app.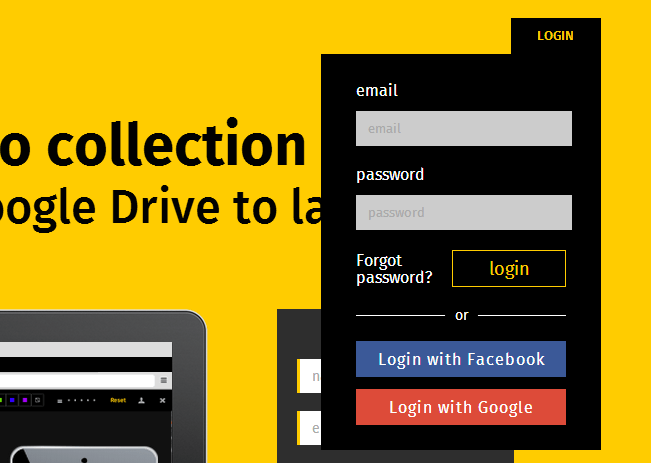 Once you're logged in, click the "Connect Now" button to connect the web app to your Google Drive.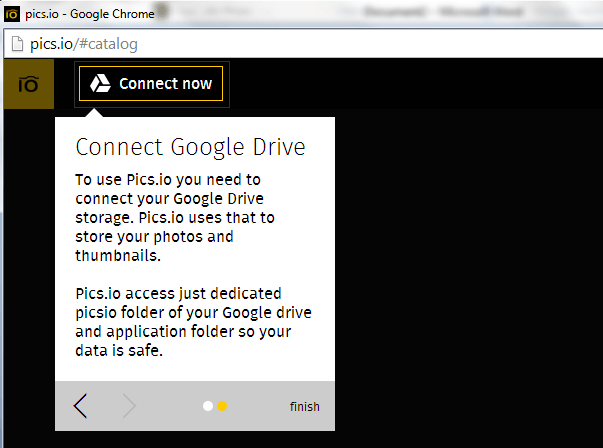 It will only take a few seconds for the web app to initialize and once it's done, click "Collections" to create and organize your photo folders a.k.a. your collections. To create a new collection, just hover your mouse over "All photos" then click the plus icon.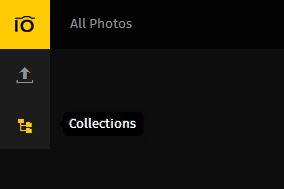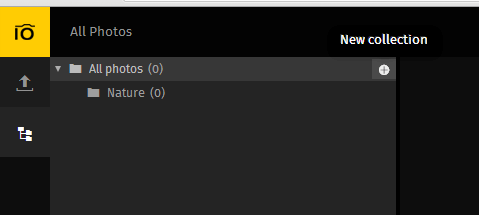 After doing so, you can now start uploading your RAW camera photos as well as your JPEG and PNG files. To upload a photo, just drag and drop it to the web app's interface. You can even upload multiple photos at once. Once everything's set, just click "Upload".
You can monitor the upload progress for each uploaded file by looking at the yellow progress bar that appears on top of each photo. The upload time usually varies depending on the size of the file that you're trying to upload.
Once the photo has been successfully uploaded, just click on it and then use the available tools to view its properties, etc. You can also rotate or flip the photo before saving it again to your computer or Google Drive.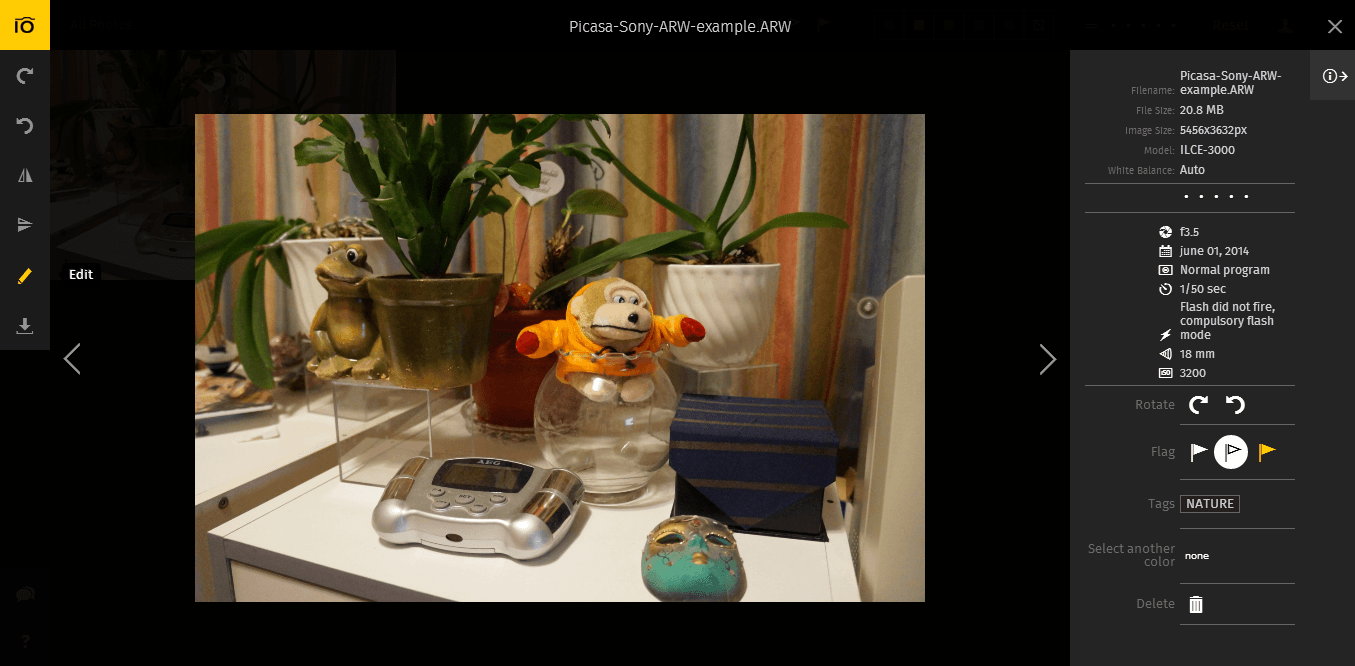 If you want to edit the photo, just click the "Edit" button on the left toolbar. You will then be able to edit the photo using various tools and filters.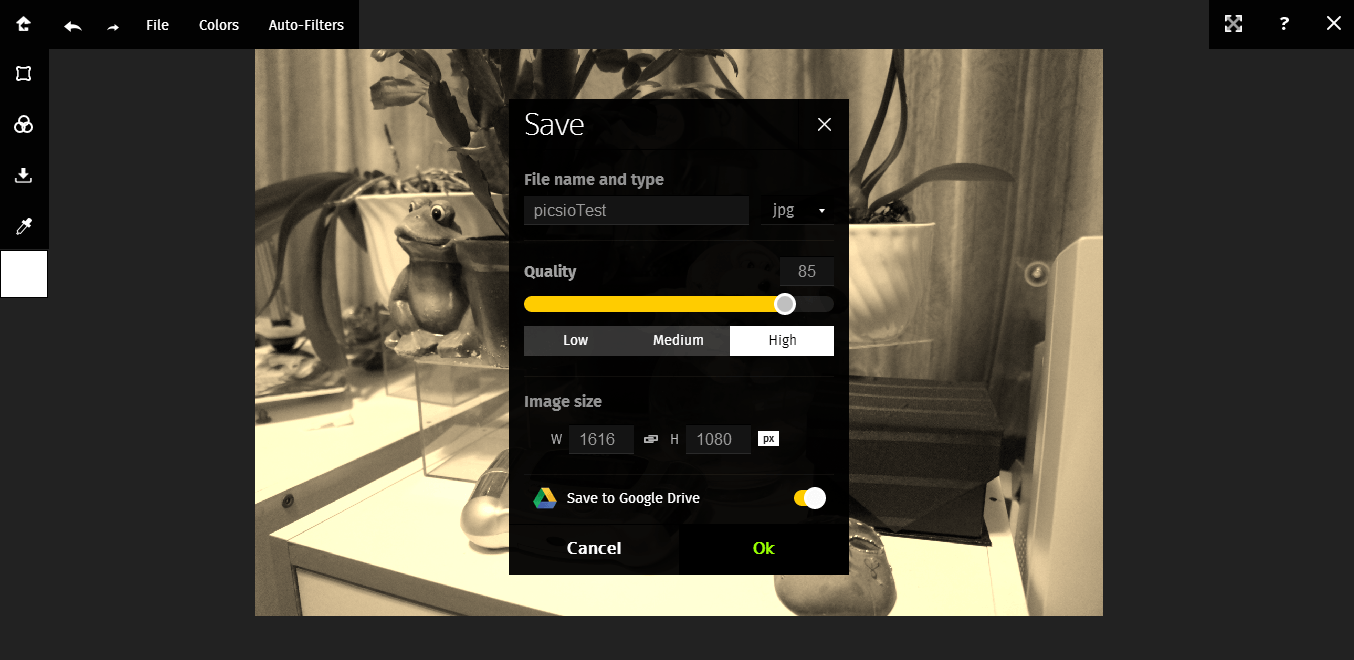 Once you're done, just click the "Save image" option on the left toolbar. Edit the photo's properties then don't forget to enable the option for "Save to Google Drive". Click "OK" and that's it, you're done. With Pics.io, you can opt to save the edited photo in JPG, PNG or WebP format.
Related Posts