Larger software packages amounting to more than one GB might take more than an hour to download. Consequently, you can't always wait around at the desktop for a long download to finish. You can instead schedule your desktop/laptop to shut down when a download has finished with the Auto Shutdown NG add-on for Firefox.
Open the Auto Shutdown NG page here and click +  Add to Firefox button to add it to to the browser. No browser restart is required for this extension. Once added to the browser, you will find an Auto Shutdown NG add-on icon on the toolbar as below.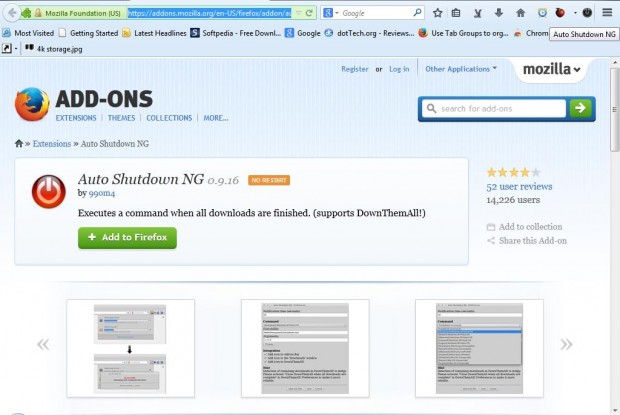 Click on that icon to activate the add-on. Then click the Open menu button and Add-ons from the menu. Press the add-on's Options button and then Open Preferences to open the window in the shot below.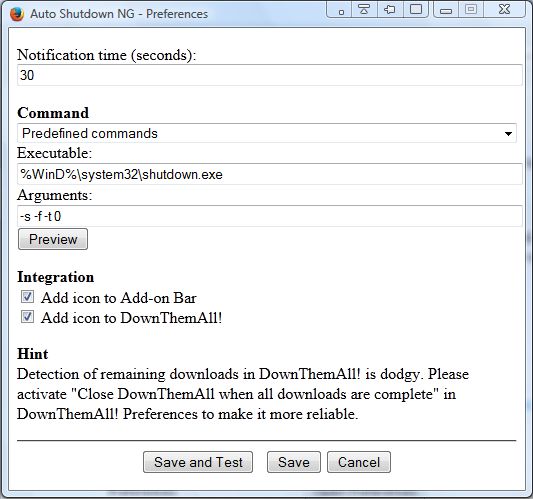 Then select the Command drop-down list to open the options below. Select [Shutdown] Windows XP/Vista/7/8 option from the drop-down list. You can also enter a notification time period before the shut down in the Notification time text box. Press the Save button at the bottom of the window.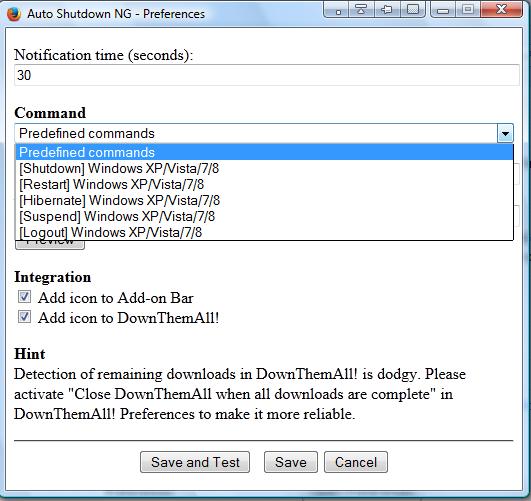 Now download a software package. When the software has downloaded, the notification window opens that counts down before the shut down. You can press Cancel to halt the count down.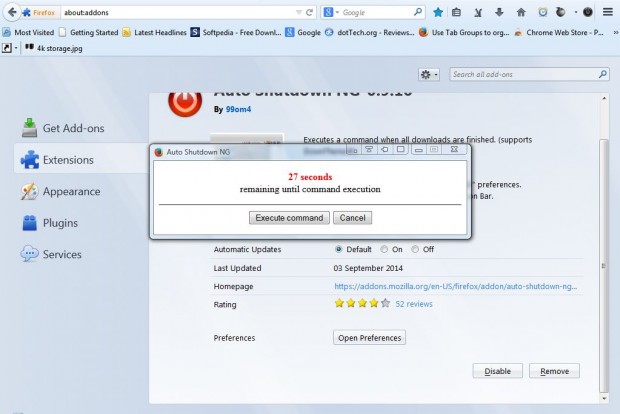 If you don't press Cancel, your desktop/laptop will then shut down. As such,  Auto Shutdown NG is a very handy add-on for scheduling shut downs after longer downloads.
Related Posts