If you're looking for an extension with which to customize tab placement, consider adding SimpleTabOrder to your browser. That's an extension available for both Opera and Google Chrome. We can customize the placement of new page tabs with that extension.
Those with Opera can add the extension to the browser from this page. If Google Chrome is your default browser open this page. Click on the + Add to Opera or + Free buttons on those pages to add the extension to the browsers.
Then open the Extension pages in those browsers. Select the Opera button at the top left of the browser and select Extensions. In Chrome enter chrome://extensions/ in the address bar to open the Extensions page. Press the Options button next to SimpleTabOrder to open the page below.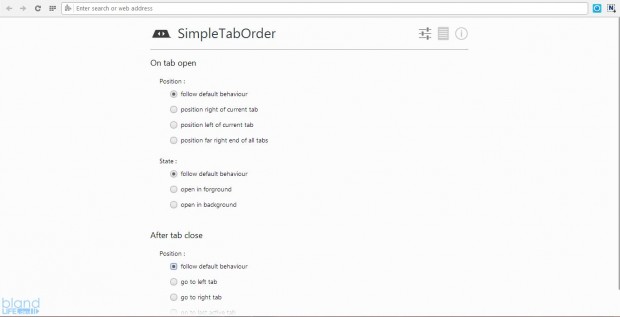 From there we can alter the opening position of new page tabs. Usually, they'll open directly to the right of a selected tab. Click the position far right end of all tabs to open new page tabs at end of the tab bar. Alternatively, select the position left of current tab radio button to open new pages left of the one selected.
When you close a tab, a new tab is then selected. With the After tab close options at the bottom of the page you can select to go to the left tab, the right tab or the last active tab. The go to last active tab option reopens the most recent tab you had open before the one you closed.
This is another handy addition to the Google Chrome and Opera browsers. With SimpleTabOrder you can customize where the new tabs open, and which tabs are selected when the active tabs are closed.
Related Posts