When you're multitasking, you can't help but open too many tabs and then before you know it, it already becomes a habit. The thing is if you open multiple tabs, you'll need to manually close them all after you're done. If you also opt to bulk close your tabs, you'll be left without a choice but to start all over again.
Fortunately, there's a more efficient solution to your tabbed browsing problem. All you need to do is to set a specific time to automatically close your inactive tabs. You can also lock the tabs that you wish to keep open. This can be made possible for as long as you're using Chrome.
So if you want to learn how, just feel free to read on.
How to automatically close inactive tabs in Chrome
On your Chrome web browser, go to the Web Store then download and install the extension called "Tab Wrangler".
After installing the extension, it will automatically place its shortcut icon to your browser's omnibar. Just click on it then go to "Options".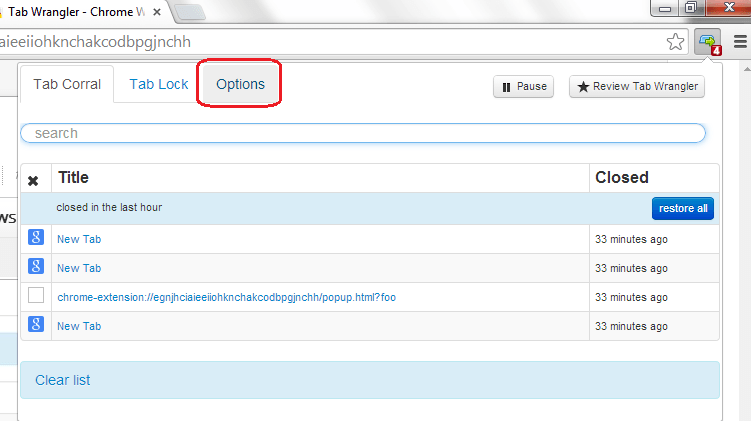 Under the Options tab, you need to configure the extension's settings in such a way that it would automatically follow certain rules and restrictions. Like, for example, the time interval allotted for closing your inactive tabs as well as the number of recently closed tabs that the said extension must remember. You can also indicate those sites and tabs that you wish to auto-lock.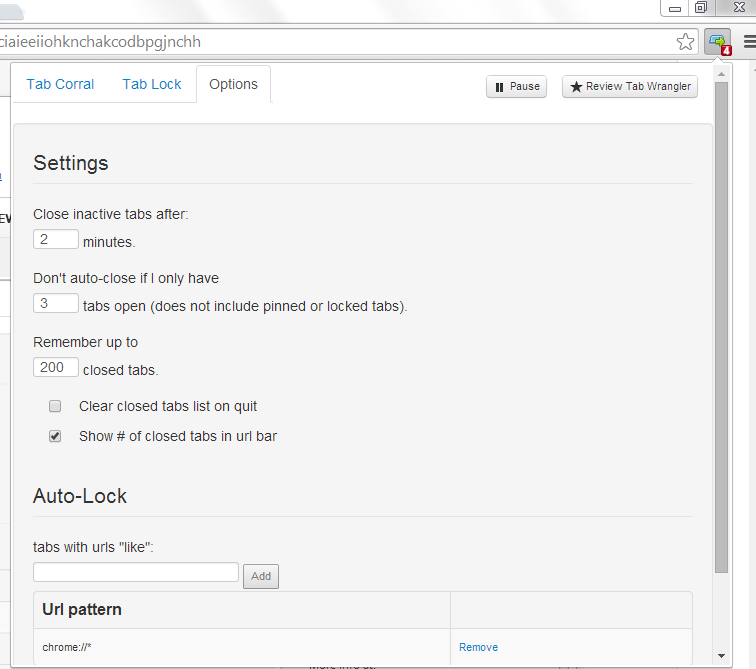 After setting up the extension, make sure that it's up and running. If it's not, just click the "Pause/Resume" button.
Now, go ahead and open some trial tabs. Depending on the time that you've set, all of the inactive tabs on your browser will be automatically closed leaving only your locked and active tabs.
If you want to monitor the time remaining for your inactive tabs to be closed, just click the Tab Wrangler icon again then click the "Tab Lock" tab next to "Options".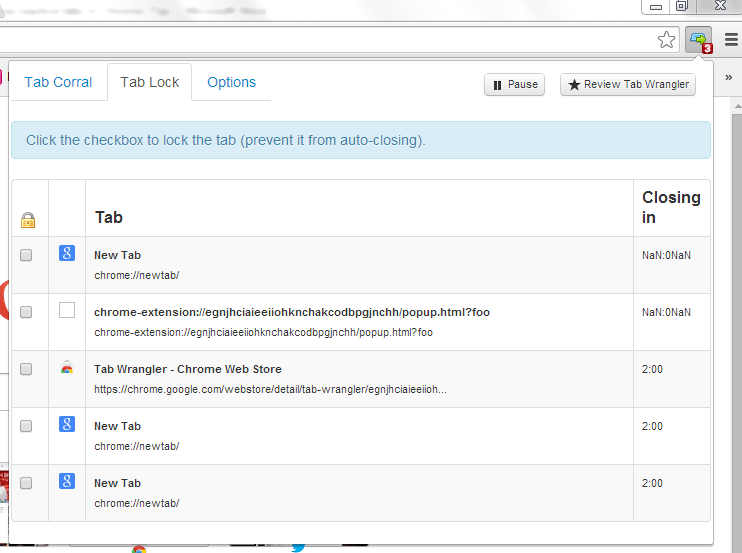 If you wish to restore your recently closed tabs, just go to the "Tab Corral" tab then click the title of the tab that you wish to restore.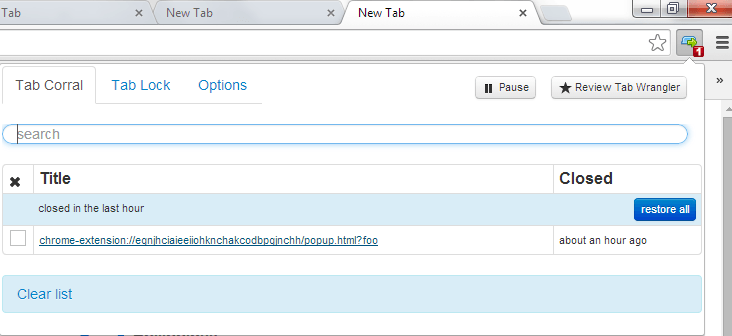 It's that simple.
Related Posts