One of the main advantages of converting a PowerPoint document to PDF is flexibility. So instead of downloading another app just to view a PPT or PPTX file, you can just use any of your existing apps such as your e-book reader.
To learn how to a PowerPoint file to PDF, simply follow the steps listed below.
How to convert PowerPoint to PDF in Android
On your Android device, go to the Play Store then search for an app called "PowerPoint to PDF (PPT, PPTX)".
Download and install the app on your device.
After installing the app, simply launch or open it from your app drawer.
On the app's main screen, just tap the "Select File" button then navigate through your device storage or SD card to locate the PPT or PPTX PowerPoint file that you wish to convert to PDF.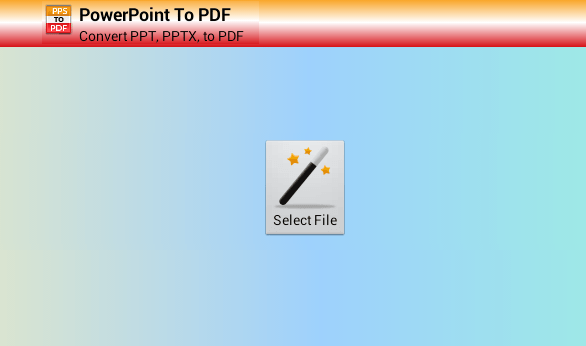 Select the file that you want to convert. Remember, the filename of the document must end in .ppt or .pptx.
Select the destination where you want to save your converted file. If you want to keep the converted file in the same folder as your original file, then leave the file destination as it is. Once you're done, simply press the "Convert File" button.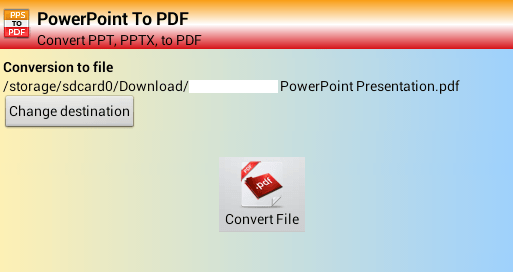 The file that you wish to convert will be automatically processed and converted to PDF. Just wait until it's done.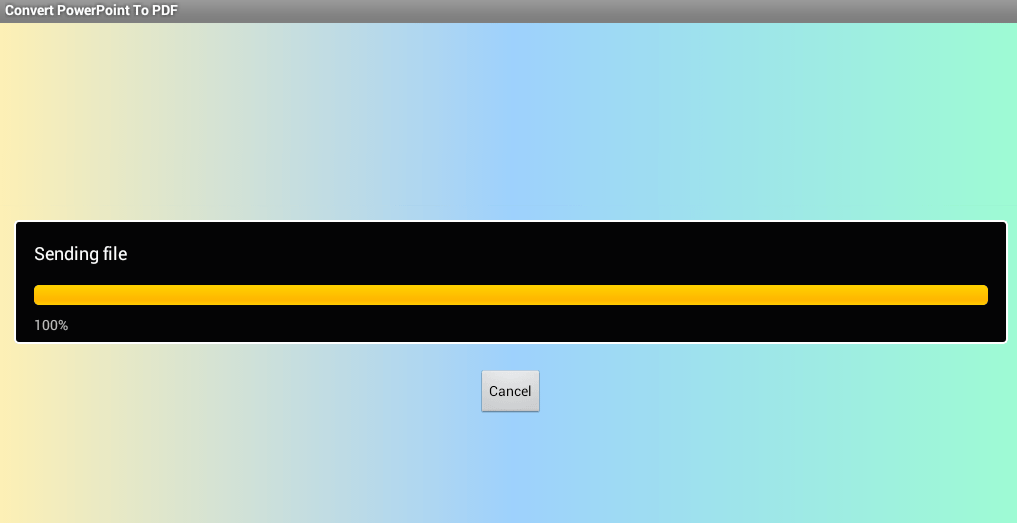 After the file conversion process, the app will notify you as to whether or not your PowerPoint has been successfully converted to PDF.
After which, it's already up to you if you want to open and view the converted directly from the app or just share the file to your contacts via Bluetooth, e-mail, IM, Wi-Fi, etc.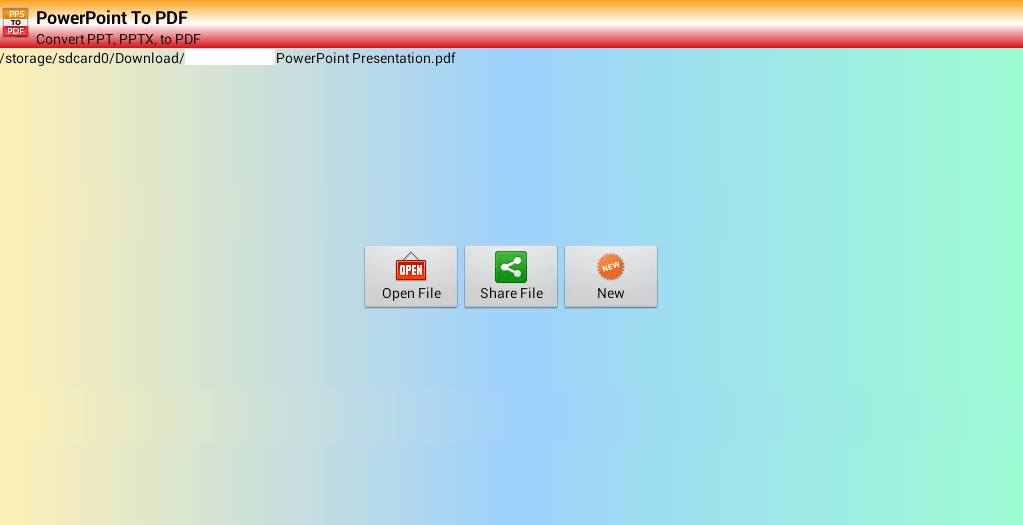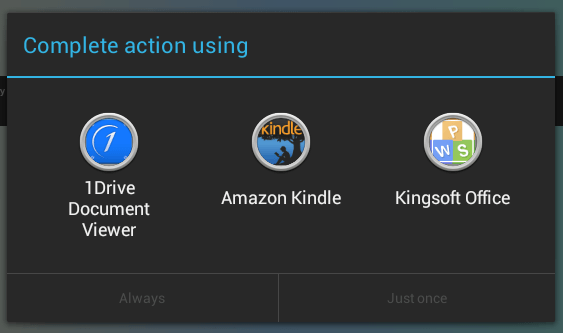 So that's it. If you wish to convert another PowerPoint file, just press the "New" button then simply repeat all of the steps listed above.
Related Posts