Browsers such as Chrome include a Duplicate option on the tab context menu. When you select that option a duplicate tab opens on the tab bar. However, Firefox does not have a duplicate option on the tab context menu. Nevertheless, there's still a couple of ways that you can duplicate tabs in Firefox.
You can add an option that duplicates tabs to Firefox with the Simply TabCopy add-on. Open this page and click on the + Add to Firefox > Install Now buttons to add it the browser. Then restart the Firefox browser.
Open a website page in Firefox, and then right-click to open the context menu. The context menu will then include a Duplicate Tab option on it as in the shot below. Click on that option to duplicate the page tab.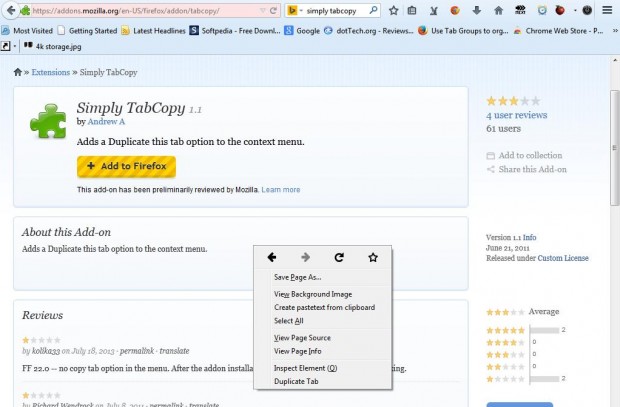 Alternatively, you can also duplicate page tabs without any Firefox add-on. Move the cursor to the page tab on the tab bar, and then press and hold Ctrl key. Left-click the mouse and a small tab window then becomes visible as in the shot below.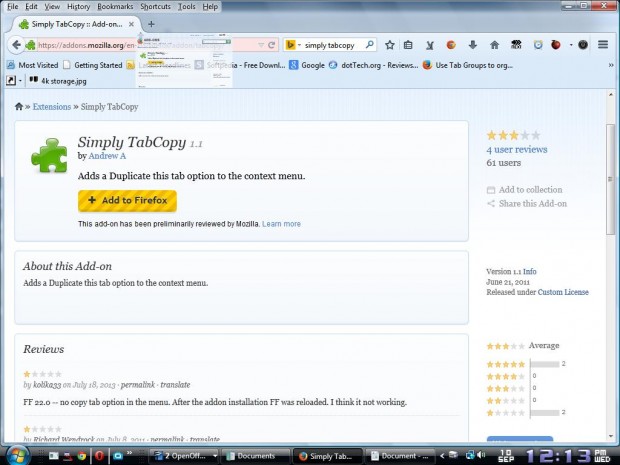 Drag that tab window to an alternative position on the tab bar. Then let go of the Ctrl key and mouse button. A duplicate of the page tab is then added to the bar as below.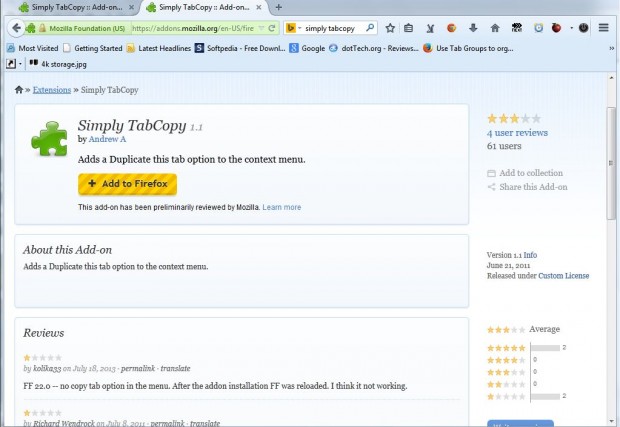 So with TabCopy we can add a duplicate tab option to Firefox. There are also alternative Firefox add-ons such as Duplicate Tab. However, that add-on is not available for Firefox 32.
Related Posts