Sometimes, you can't help but forget that you've already saved an email contact under a different name so you end up having duplicates. That's not all. There's also a tendency for you to have duplicate contacts after you import your contact list from another email account.
Whatever the reason is, it would be best if you can clean up your Gmail contacts list by merging or removing the duplicates. If you still don't know how to do that, then feel free to refer to the steps listed below.
How to delete duplicate contacts in Gmail – The Steps
Using any web browser (ex. Chrome, Firefox, Opera, etc.), simply log in to your Gmail account.
Once you're logged in, click the drop-down menu right below the "Google" logo on the top-left portion of your Gmail inbox.

Click "Contacts".
You will then be taken to your Gmail contacts list. Just click any of your contact groups in the left sidebar. You can select "My Contacts" or "Other Contacts".
Now, you'll see some buttons on top of your contacts list. Just click the "More" button then on the drop-down menu, select the option for "Find and merge duplicates".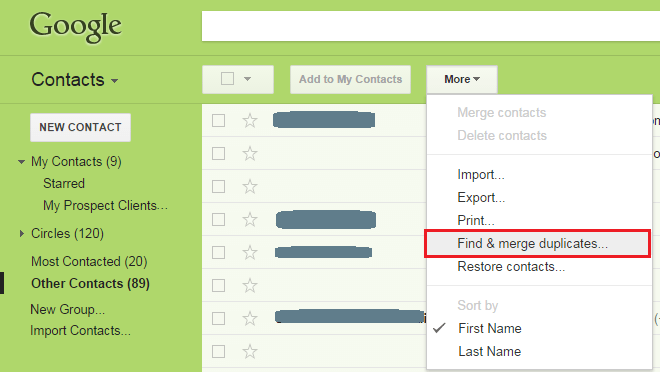 An overlay window will appear and it will show a list of your duplicate contacts. Just click "Details" to view the email addresses with duplicates.
If you wish to merge contacts with duplicate data, just click the "Merge" button and that's it, you're done.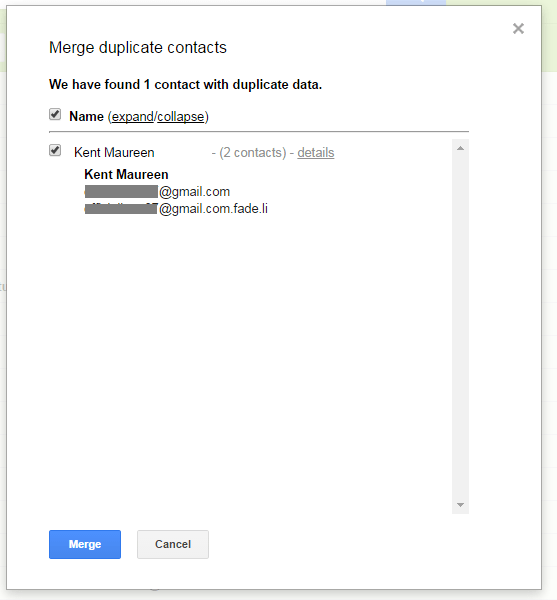 Just keep in mind that in Gmail, there's still no option that will allow you to bulk delete your duplicate contacts. The only way for you to remove any duplicates is to manually search for them by listing down all of the duplicates that will appear on the list.
So that's it. You're done.
Knowing how to delete or merge duplicate contacts in Gmail can be quite helpful especially if you want to maintain a clean and well-organized contacts list.
Related Posts