Drawing tools are included with editing software packages, but Epic Pen is a little more original. Epic Pen is an open-source application with which you can scribble directly over the desktop and open windows. The software is available for the Windows XP, Vista, 7 and 8 in 64-bit platforms.
You can add Epic Pen to Windows from this page. There click on Download button, and then the Epic Pen setup.exe to install. Then you'll find an Epic Pen icon in the system tray and a tools palette window as in the shot below.
The tools palette includes a pencil, highlighter and eraser plus four alternative sizes for them. Click the Pencil button and then select a color from the palette on the right. Click one of the circle buttons to adjust the pencil size. Then go to the desktop and scribble away as below. Note you can also scribble over open windows.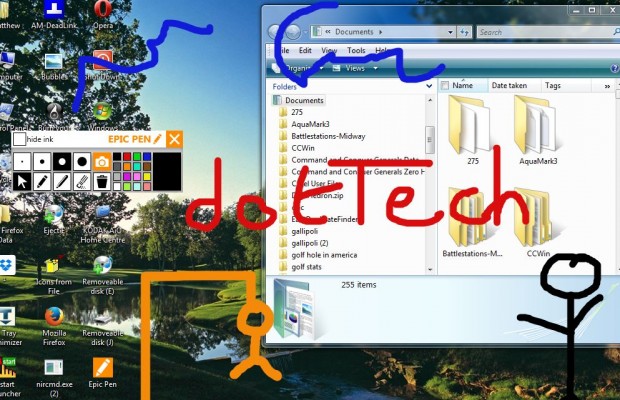 You can erase all scribbles from the desktop and windows by clicking the Clear button. Alternatively, to erase more specific scribbles click the Eraser button. Then select something to delete.
Epic Pen also has a highlighter tool. Click the Highlighter button, or press Ctrl + 4, to select it. That could come in handy for highlighting specific text on a website page or document as in the shot below.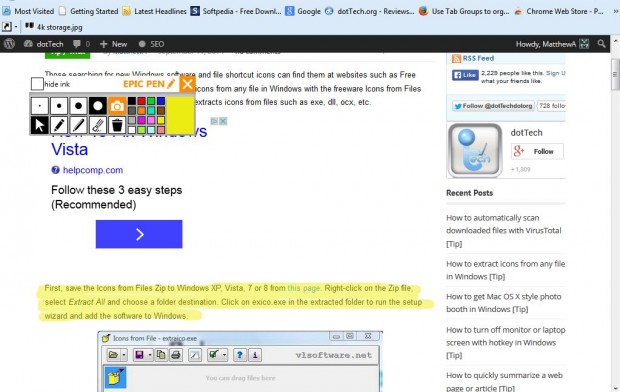 Once you've finished the doodle, save it by pressing the Screen Shot button. That will take a snapshot of the desktop as in the shot below. Enter a file title, choose a folder destination and click the Save button to save it.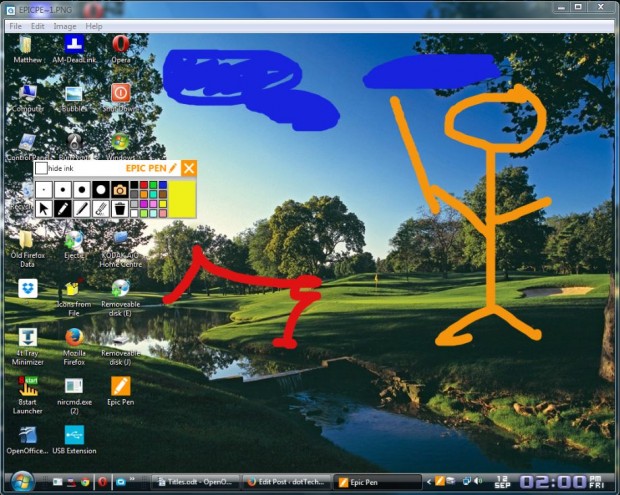 Epic Pen should have more tools for color fills, adding lines, text and shapes. However, it still has myriad usage scenarios. It will come in handy for annotation, highlighting text and arc-tracking.
Related Posts