By knowing how to automatically refresh a page in Chrome, you'll be able to get the latest news and updates from various sites and blogs before everyone else does. Such option will also come in handy when you're tracking live blog updates and game scores. That's not all. You can also opt to auto-refresh a post to increase its raw view count.
Speaking of which, this post will teach you how to automatically refresh or reload a page in Chrome. So go ahead and read on.
How to automatically refresh a page in Chrome
Open or launch your Chrome web browser.
Go to the Chrome Web Store then search for a free browser extension called "Auto Refresh" by 64px.com.
Download and install the said extension on your web browser.
Once installed, the extension will automatically place its shortcut icon to your browser's omnibar.
So what's next? Simply open a random page or website (ex. dotTech.org, Facebook, Twitter).
Now, click on the extension's shortcut icon. A pop-up menu will appear. Just enter your desired refresh time interval. You can set a refresh time interval in minutes and seconds.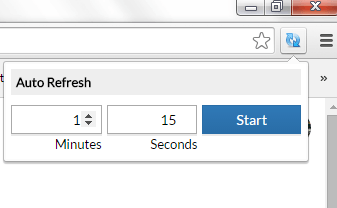 After setting up your desired time interval, click "Start". The extension will immediately begin its countdown.
Wait until it's time for your browser to automatically refresh or reload the site or page. After reloading the page, the countdown will start all over again. Just keep in mind that for every page that you visit, you need to set a separate timer.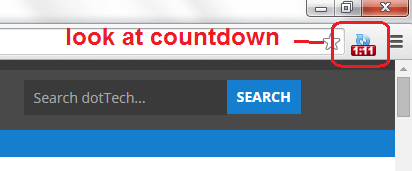 To stop your browser from automatically reloading a page, simply click the extension's shortcut icon again but instead of clicking "Start", you click "Stop".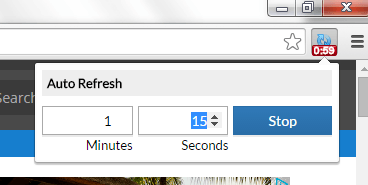 So that's it. You're done.
As for those who are looking for other alternative options, you may try using another browser extension called "Super Auto Refresh" for Chrome.
Related Posts