You can capture snapshots in Windows with the Snipping Tool, and there are also various screenshot utilities. However, few of those have options that add themes to the shots. RumShot is a freeware utility that captures small desktop screenshots, and includes a variety of border themes for them.
To add RumShots to Windows XP, Vista, 7 and 8, open this page and scroll down to RumShots. Then click the download option there to save the Zip file. You can extract the Zip file by right-clicking it, selecting Extract All and then a location for the extracted folder. Open the extracted folder, and click on RumShots to open the window below.

You can't select themes until you move them over to the RumShots Themes folder. You'll find the subfolder in your Documents folder. Drag the theme files from the software's folder to the themes folder. Then when you open RumShot it will include a variety of themes to select from on the right of the window as below.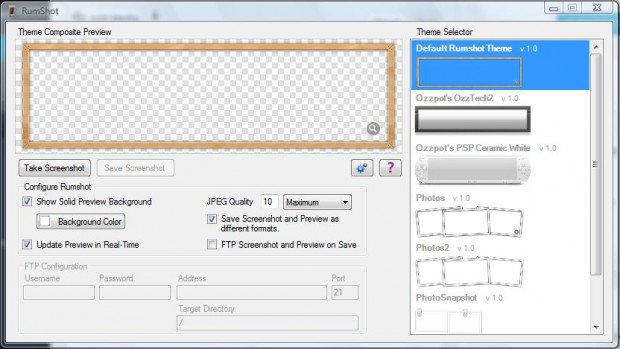 Next, press the Take Screenshot button. You should then see a small portion of the desktop, or window behind RumShot, as in the shot below. Position the preview window to take a snapshot of something.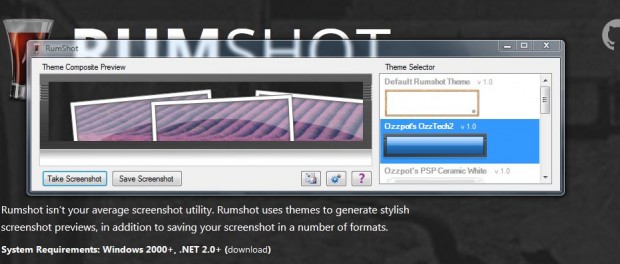 Now you should select a template from those listed on the right. Click on the previews to add alternative border templates to the snapshot. Then press the Save Screenshot button to save the snapshot in the Rumshot Screenshots folder. Note that saves a full-screen screenshot of the desktop or window you took the snapshot from as well. Then you can open the snapshot in a suitable software package. Below is a snapshot taken with RumShot.

To select further options, press the Toggle Settings button. That expands the RumShot window as in the shot below. Then you can select alternative background colors for the snapshot and configure JPEG quality.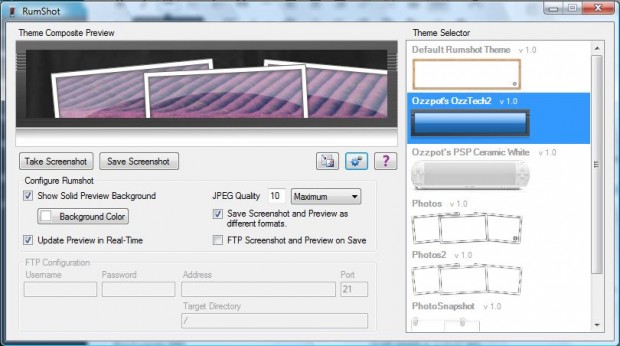 Whilst you can't adjust the size of the snapshots taken with this utility, it might still be handy for capturing small screenshots. With the software's themes you can also add some great border outlines to the pictures.
Related Posts