When you uninstall apps, there's a tendency for them to leave some empty folders into your file directory. This can be quite annoying since you need to manually delete these folders. If you just leave them there, your file directory will look very messy.
So, what's the best solution? Well, you can always opt to use an app to automatically delete all of the empty folders in your file directory. Speaking of which, here's how you can completely remove all of the empty folders in your Android tablet or smartphone.
How to automatically clean empty folders in Android
On your Android smartphone or tablet, go to Play Store.
On Play Store, search for a free app called "Empty Folder Cleaner" by Mu Hwan Kim.
Download and install the said app on your Android device.
Once installed, launch the app from your app drawer.
On the app's main screen, press "Clean". This will prompt the app to automatically scan your device and look for empty folders. Anyways, you don't really need to do anything while the app searches your file directory.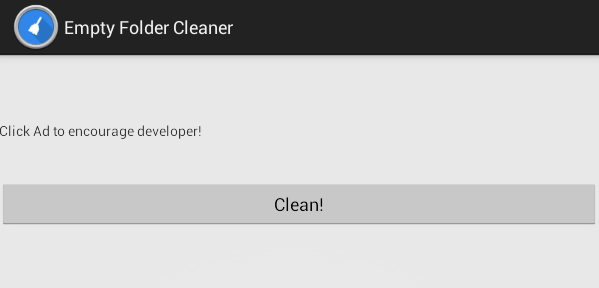 So, once the app finds all empty folders, it will automatically remove or delete it from your device. The app will then display a list of all of the folders that it has deleted.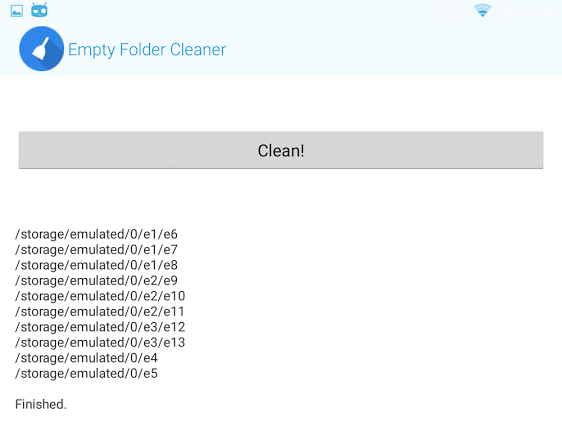 So that's it. You're done.
With the Empty Folder Cleaner app for Android, you can organize your file directory in a more efficient manner.
As for those who are looking for a similar app with more advanced functionality, you can try using the "NoDir" app for Android. Not only does it offer the option of automatically deleting empty folders on your SD card, it also removes all of the files that were left behind by the apps that you've previously uninstalled. So, you can go ahead and check it out.
Related Posts