Facebook may allow you to download photos but it's an entirely different story when it comes to downloading videos. If you already tried downloading videos from the said social networking site, then you probably know by now that it doesn't have such option.
Still, that doesn't mean that you can't. As a matter of fact, you can easily download any video from Facebook by simply referring to the steps listed below.
How to download videos from Facebook online
Open your web browser (ex. Chrome, Firefox, etc.) then go to Facebook (type facebook.com on your address bar then press "Enter").
Log in to the site using your email and password.
Once you're logged in, find or go to the video that you wish to download. Remember, the video must be directly uploaded on Facebook and not on other video sharing sites such as YouTube or DailyMotion.
View the video then on its page, copy the link or URL that you see on the address bar. Just copy it. Do not edit or delete anything.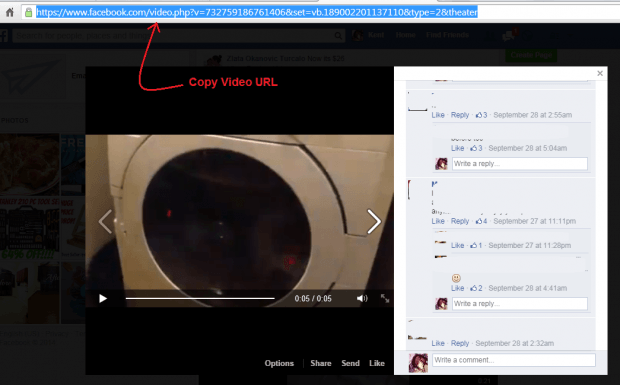 After which, open another tab then click this link to go to the homepage of "Savevideo.me" – a free online tool that lets you download videos from Facebook.
Once you're on Savevideo, just find the empty field where you should paste the URL that you copied from the previous step.

After you paste the URL, click "Download".
The online tool will then generate a download link for your video. Just right-click on the link then select "Save link as".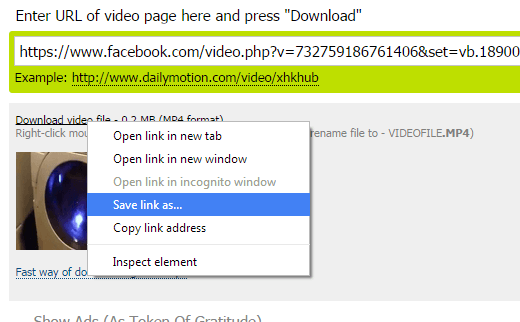 A "Save as" dialog will appear. Just enter the name that you like for your video then make sure that it will be saved as MP4 Video File. Click "Save" to confirm your download.
So that's it. The video that you've downloaded from Facebook will be automatically saved to your computer. You can play it using any media player that supports MP4 video files.
Related Posts