This article covered how to convert photos to paintings with the FotoSketcher software. However, you can also turn photos into fantastic paintings at the PsykoPaint website. That's a Web app which includes a multitude of paint options to convert photos to paintings with.
Open the PsykoPaint website, and then click on the PAINT ONLINE option. Select the UPLOAD ONE OF YOUR PICTURES option, and choose a photo to edit. Then adjust the image size by dragging the bar left or right. Note that expanding the image dimensions might blur the picture. Press the PAINT button to open the editor in the shot below.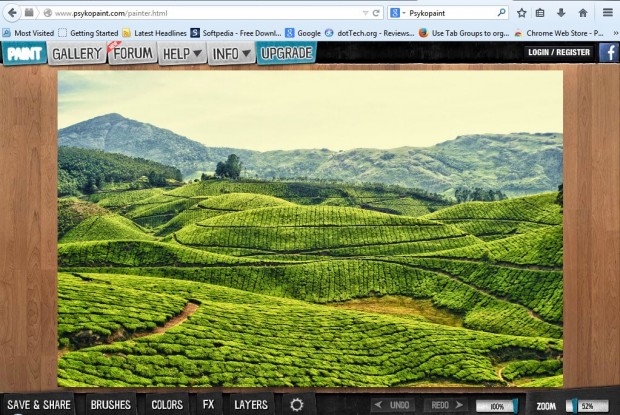 This app doesn't include a single option that instantly converts the photo to a painting. Instead you paint over the original photo with the brush. Click the BRUSHES option at the bottom of the window to open the options below.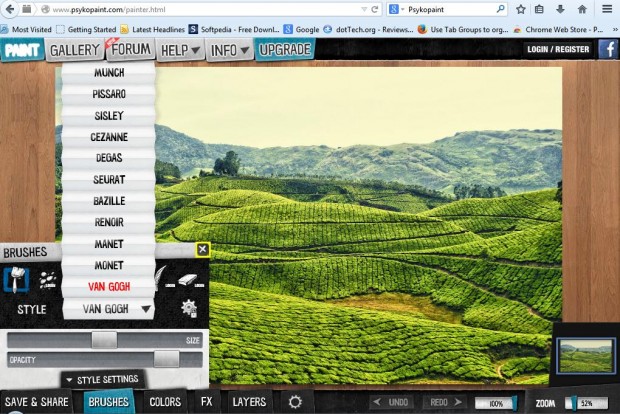 There select a paint style such as Van Gogh, Monet, Manet, Degas, etc. Adjust the brush stroke by dragging the SIZE bar to the left and right. Drag the OPACITY bar left or right to adjust the opacity of the brush strokes. To access some of the other options, you must be registered on the site.
For further options click the STYLE SETTINGS button. That expands the options as in the shot below. Press the BRUSH SHAPE option to select alternative brushes.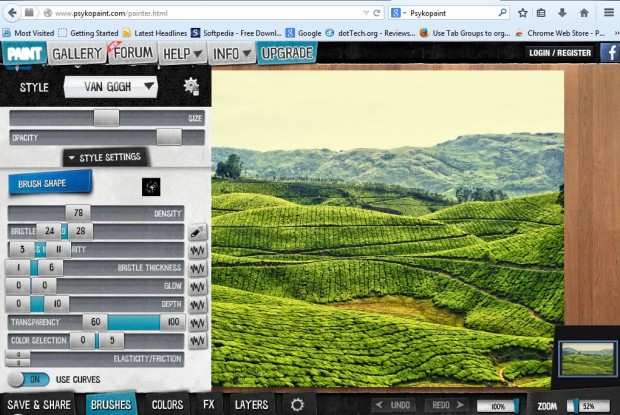 Select a few of those options to paint over the photo. Once finished, your photo will be a painting as in the shot below. You can save your new painting by selecting SAVE & SHARE and then SAVE ON YOUR COMPUTER. However, to save paintings to your desktop/laptop you'll need to register on the site.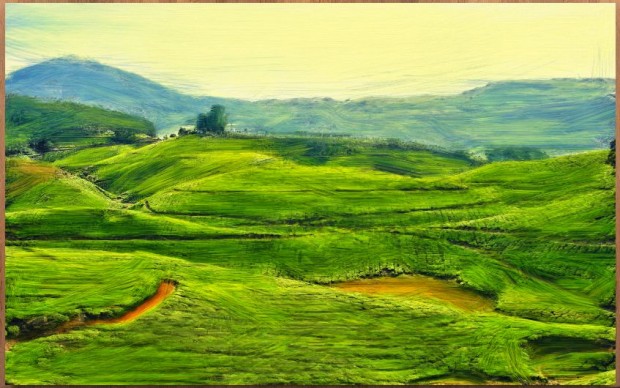 To select additional options, click the cog icon. Then you can switch to a full-screen mode by selecting the FULLSCREEN button that removes the browser page tabs. Click SHORTCUTS for a list of PsykoPaint hotkeys.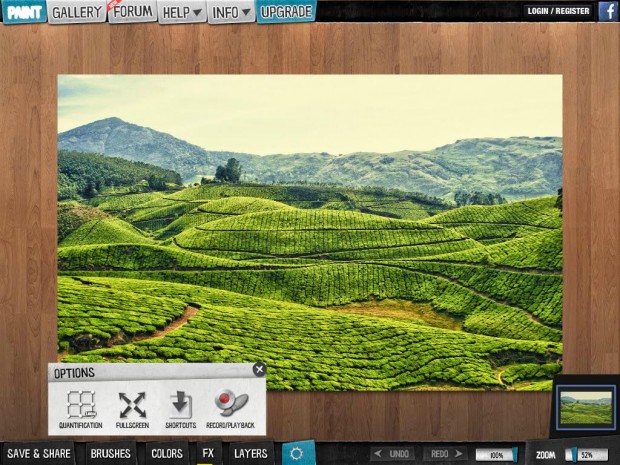 There is also a gallery on the site that displays some of the PsykoPaint paintings. Click the GALLERY tab at the top of the website to open the slideshow below. There press the arrow buttons on the right and left of the window to open the gallery paintings.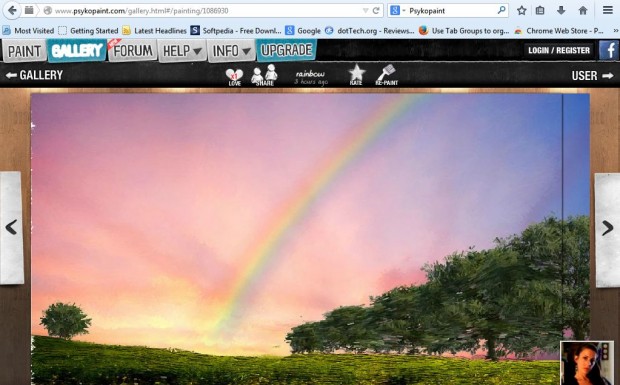 Admittedly, it does take a little longer to convert your photos to paintings with the PsykoPaint Web app. However, with PsykoPaint you can convert photos into a wider variety of painting styles. Check out this page for some further PsykoPaint video tutorials.
Related Posts