In Chrome, there are a wide variety of apps and extensions that you can use to take down notes. It's just that not all of these note-taking tools offer online sync and backup. So if you remove the app or extension, there's a high possibility that all of the notes that you've stored will also be deleted.
Thus, it would be wiser to choose a note-taking tool that supports automatic data sync. Speaking of which, here's one simple way for you to automatically sync notes to Dropbox in Chrome.
How to automatically sync notes to Dropbox in Chrome
Open your Chrome web browser then go to Web Store.
On Web Store, search for an extension called "Sidenotes".
Download and install the said extension on your web browser.
Once installed, the extension will automatically add its shortcut icon to your browser's omnibar.
Now, go ahead and open any web page that you like.
Once the page is fully loaded, click the extension's shortcut icon then log in using your Dropbox account.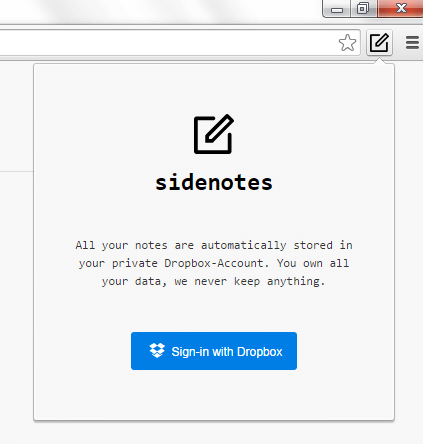 Once you're logged in, the extension will automatically display its welcome page in a new tab.
To add a new note, simply go back to the page that you've previously opened. After which, click the Sidenotes shortcut icon or simply use the keyboard shortcut "Ctrl + N". If "Ctrl + N" doesn't work, try using "Alt + N". This will open the Sidenotes sidebar.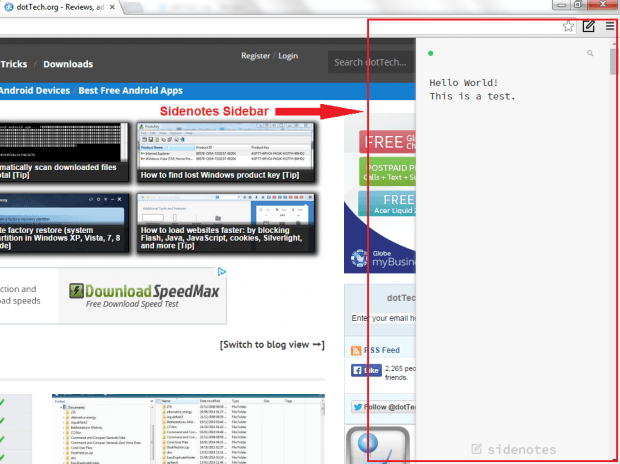 Type whatever you want on the sidebar. Once you're done, no need to click "Save". The said Chrome extension will automatically save your note to your Dropbox account. Anyways, you will know if the extension has successfully synced your notes because the sync indicator will change its color from yellow to green.
For every note that you save, Sidenotes will also include the link of the page that you're currently viewing.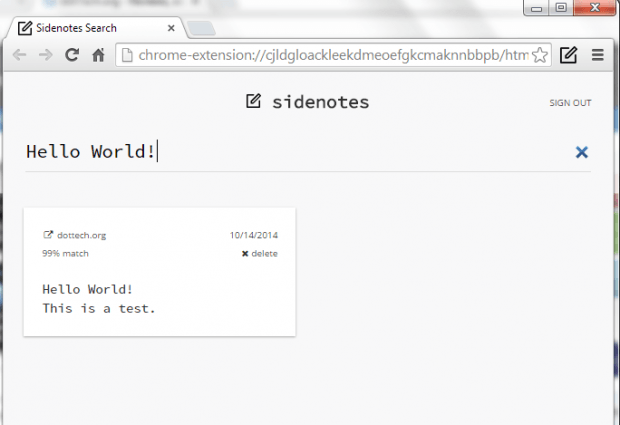 If you want to search your existing notes, just click the search icon on the sidebar. The extension also supports full text search so you can search and review your notes with ease.
Related Posts