There are numerous software packages that you can edit PDF (Portable Document Format) documents with, but not all are freeware. If you don't already have any PDF editors installed, check out the PDFescape website. That's a Web app that includes a variety of editing options for PDF documents. At PDFescape you can add text, images and notes to your PDF documents.
Open the PDFescape website, and press the Edit Your PDF Now button. Then click the Continue To PDFescape button, and select the Upload PDF to PDFescape option. Press the Browse button to choose a PDF document to edit, and click Upload to open the window in the shot below.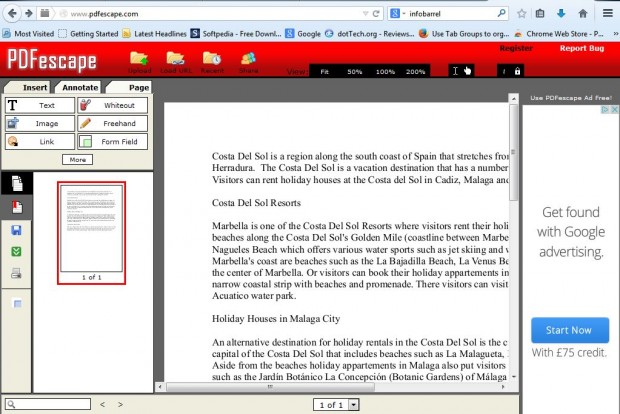 Now you can add more text to the document by pressing the Text option. Click and drag on a page to expand a text box to enter new text in. At the top of the page there are formatting options such as Bold, Italic, Underline and alternative fonts.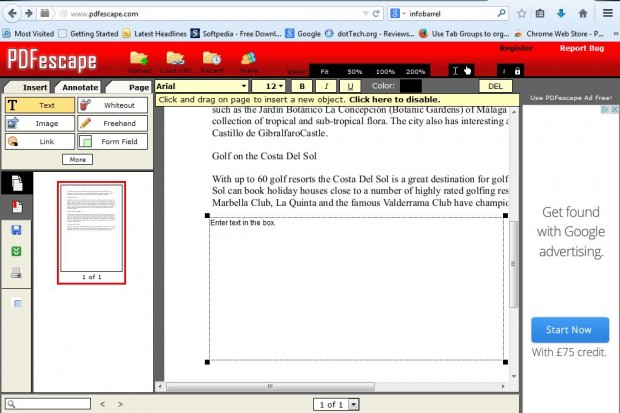 You can add new images to the page by pressing the Image button. Then click Browse, choose a picture to insert in the document and press the Upload button. Click and drag on the PDF page to insert the image as in the shot below.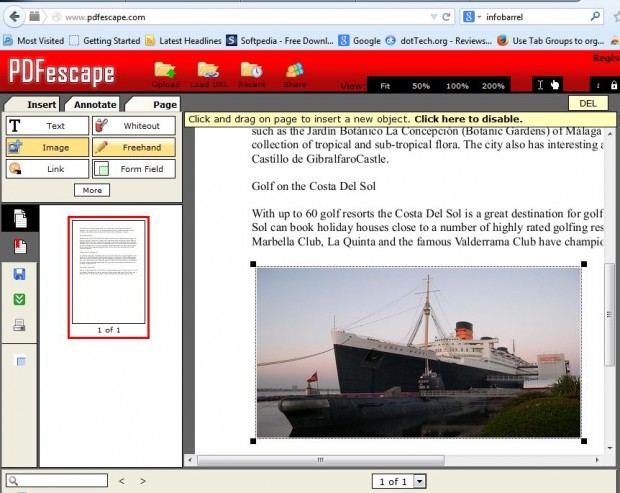 To add notes to PDFs, click the Annotate tab. Then click the Sticky Note button to add a note to the document. Click and drag on the PDF document to expand the note's text box. In addition, you can also highlight text by selecting the Highlight option on the Annotate tab.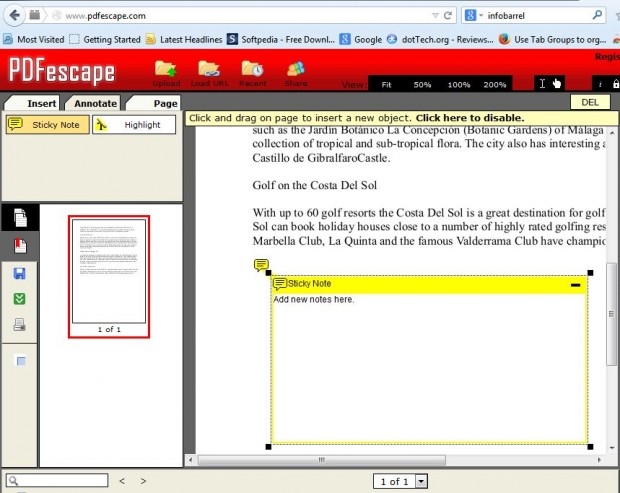 You can delete page elements from the PDF with the Whiteout option on the Insert tab. Select the Whiteout option, and drag the rectangle over text or an image. That will then erase the text or image as below. To delete a full-page, select the Page tab and press the Delete button.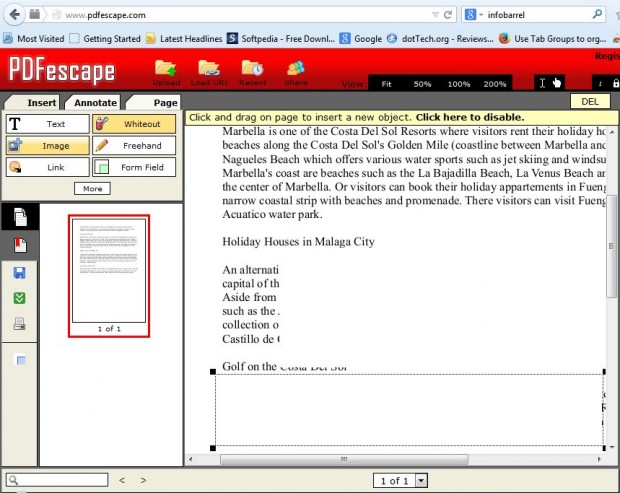 When you're done editing, press the Save and Download PDF button. Then click the Save File radio button to save the edited document.
PDFescape is a great Web app for basic PDF editing such as adding notes, text and images to the documents. Although to edit the original document text and images, you'll still need a PDF software package. Also note that you can't edit PDF documents which are more than 10MB with the free version.
Related Posts