The Windows desktop gets cluttered when you open multiple windows. As such, I usually keep multiple windows minimized on the taskbar. However, with WindowSlider we can scroll across the desktop to open multiple application windows one at a time.
WindowSlider is essentially a desktop window management application that adds side scrolling to the desktop, as shown in this YouTube video. You can add the software to Windows Vista and 7 from this page. From there, click Download to save the exe, and run through the setup wizard. Then you'll find a WindowSlider icon in the system tray as below.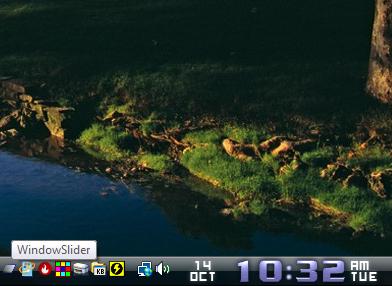 You'll also find back and forward arrows at the top of the desktop as in the shot below. Open a few windows on the desktop, and then click on those arrows. Clicking on those arrows slides through the windows. The selected window occupies the center of the desktop, and the others are moved to the left and right until you slide to them.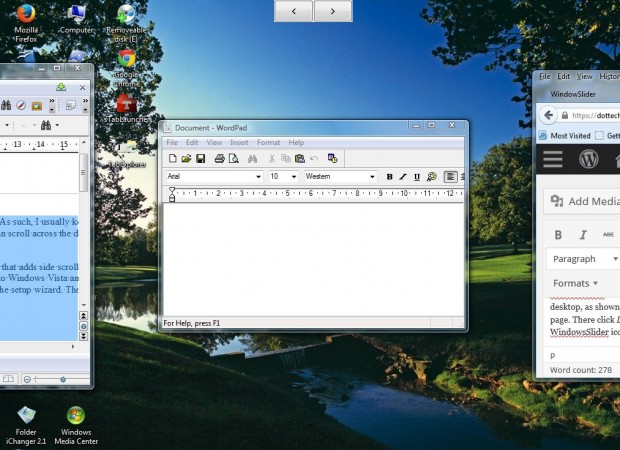 You can also slide to other open windows by moving the cursor to the edge of the desktop. Alternatively, press the slide left and right hotkeys. The slide left hotkey is Ctrl + Alt + Q, and to slide right press Ctrl + Alt + W.
Right-click on the software's system tray icon and select Configure to open the window in the shot below. There you can customize the WindowSlider hotkeys by entering alternatives in the text boxes. In addition, you can expand the margins between the windows by entering higher numbers in the Margin between arranged windows box.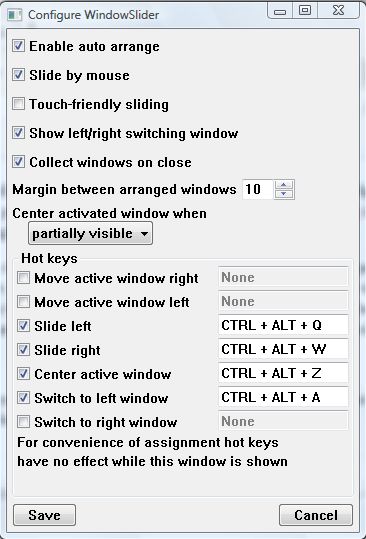 So now you can clear up your cluttered desktops with WindowSlider. If you're ever short of space on the desktop, this application will certainly come in handy.
Related Posts