The Windows Clipboard has a few limitations. First, you can only copy one item at a time to the clipboard. In addition, rebooting Windows erases copied items in the clipboard. However, with the ClipboardZanager 3 software we can both save multiple items to the clipboard and retain the clippings even after rebooting Windows.
Head over to the ClipboardZanager 3 website and press the Download button to save the exe. Then run through the setup wizard to add the software to Windows Vista, 7 and 8. When you launch the software, you'll find a ClipboardZanager 3 icon in the system tray as below.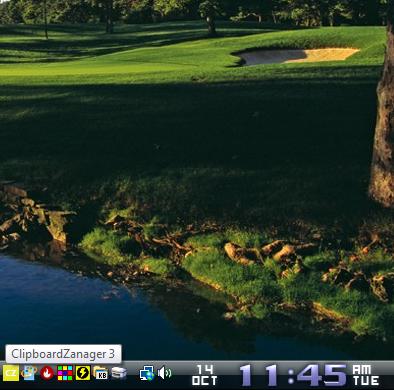 Now copy text snippets with the Ctrl + C keyboard shortcut. In addition, copy a few images from website pages by right-clicking them and selecting Copy Image. Then press Alt + V to open the clippings as in the shot below.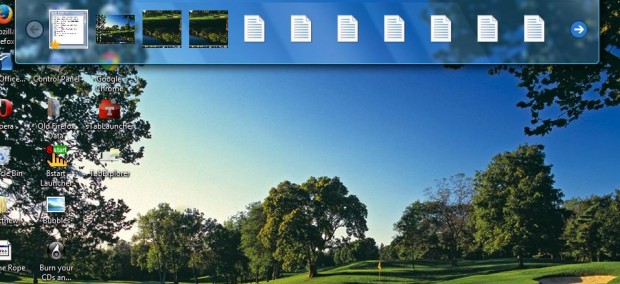 You can select any of your clipboard clippings from the bar at the top of the desktop. To paste a clipping, open a suitable application and then select the Paste this data option. In addition, you can also erase clippings by selecting the Delete this data option on the clip preview windows below.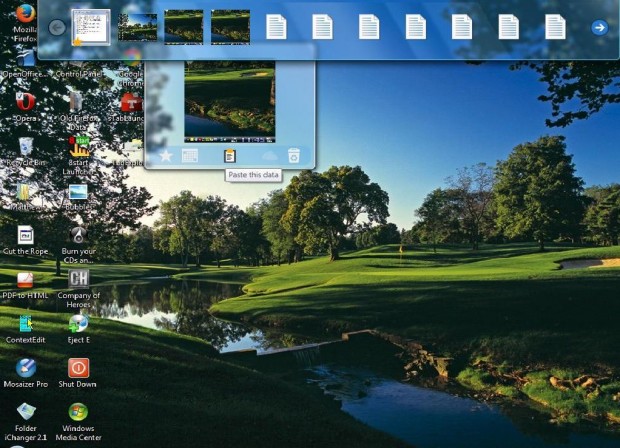 Now reboot Windows, open ClipboardZanager 3 and press the Alt + V hotkey again to open your clippings. All the items you copied to the clipboard will still be there after the reboot! The software saves up to 25 items for a one month period, but you can adjust both settings.
To adjust the software's settings, right-click the ClipboardZanager 3 icon in the system tray and select Settings. That opens the window in the shot below. You can save more items to the clipboard by selecting Data and entering an alternative number in the Copied data number to conserve text box. To save items for longer periods, enter an alternative number in the Number of days to conserve copied data text box.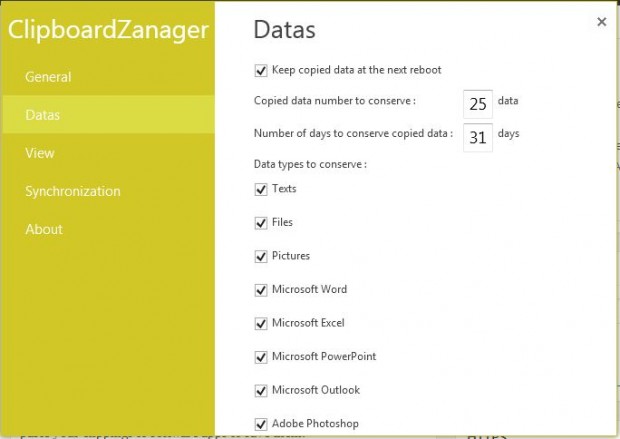 Overall, ClipboardZanager 3 is a great addition to Windows. With this software you can not only copy multiple items to the clipboard, but save them for longer periods. Consequently, there's no need to copy and paste your clippings to software apps to save them.
Related Posts