Did you know that you can also create shared photo albums in Facebook? By creating shared photo albums, you can invite your friends to contribute their own photos to your shared album. It's a great way to combine photos from fun events such as parties, weddings, camping trips, etc. You can also use shared albums to showcase and promote your products or business.
If you're still unfamiliar with this feature, here's a simple guide on how you can easily create shared photo albums in Facebook. Just remember that this option is only available when you're logged in to the web version of Facebook.
How to create shared photo albums in Facebook
Open your web browser. It really doesn't matter if you're using Chrome, Firefox, Opera, Safari, etc. You can use any browser that you like.
Now, go ahead and log in to Facebook using your email and password.
Once you're logged in, go to your "Photos" then create an album. If you already have an existing album, all you need to do is to view that album.
While viewing your photo album, you can see the "Change to Shared Album" option on the upper-left side. Just click on it then select the people that you want to add as album contributors. You can also change or set the privacy of your album to public, friends of contributors or contributors only.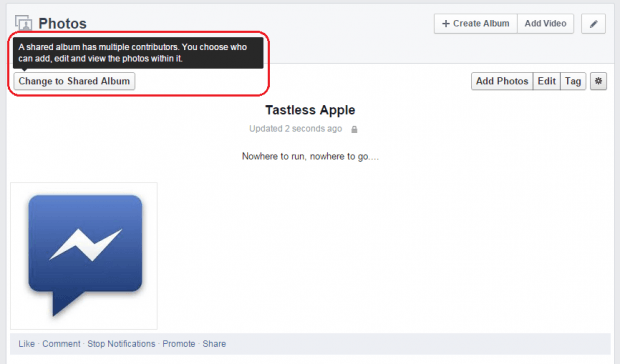 By adding contributors, do not forget that they will be able to add, edit and view the photos that are included in your shared album.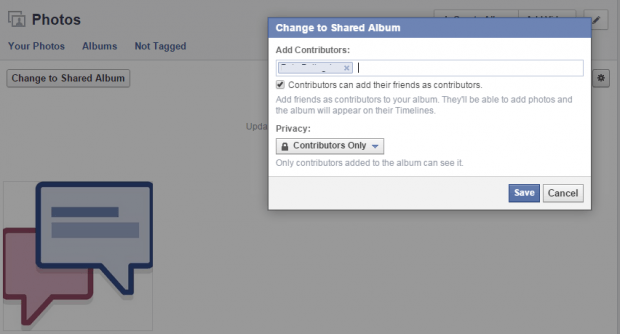 If you no longer want to others to contribute their own photos to your album, you can opt to remove all contributors by clicking the "Edit" button for your album. After which, click the drop-down menu under "Privacy" then select the option for "Remove All Contributors". You can also remove specific contributors from the list.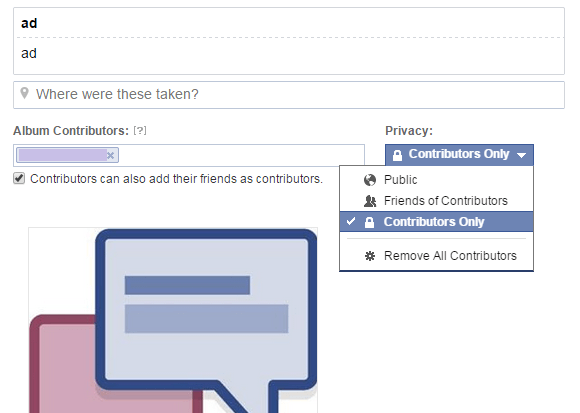 Click "Done" to save the changes that you've made to your photo album. That's it.
Related Posts