There are different ways to spice up your app notifications in Android. With Android Lollipop being officially released, you can even upgrade your device to display heads-up notifications.
Speaking of which, you can also go for an iPhone-like notifications by simply opting to display your notifications on your lock screen. It's quite convenient especially when you're too busy to unlock your phone just to read a private message or SMS. Anyways, here's how you can opt to display your app and system notifications on top of your phone or tablet lock screen.
How to display notifications on top of any lock screen in Android
Using your Android device, visit the Play Store then search for a free personalization app called "NiLS Lockscreen Notifications". The app is compatible with devices running on Android 4.0 and up.
Next, download and install the app on your Android device. After installing it, launch it from your home screen or app drawer.
After which, you will be prompted to follow the app's on-screen instructions. You will also be asked to enable or allow the app's access to your device via Android Settings.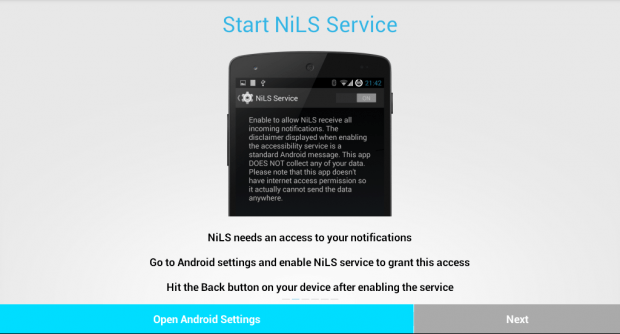 Once enabled, the app will notify you that it's already active. So as soon as you see its confirmation message, take note of the basic actions that you can do with your upcoming notifications. Like, for example, you can dismiss a notification by swiping it to the left or to the right.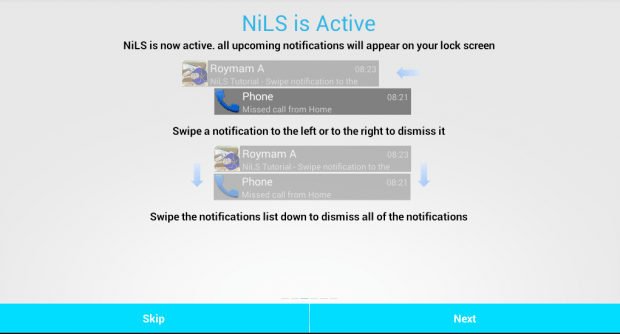 So that's it. You may press the lock screen button to lock your device and see the app in action.
If you wish to configure or update its settings, just open the app again then press its menu button to display all of its available settings.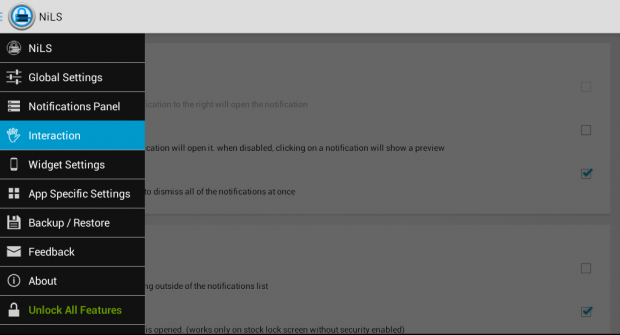 With NiLS Lockscreen Notifications, you can set your preferences for auto-wake up, notifications, notification panel color and transparency, gestures and so on.
Related Posts