In a previous post, you've learned a simple way on how to create a photo mosaic. This time, you will learn how to transform images into creative LEGO bricks mosaic. It's a great way to turn your ordinary photos into astounding artworks that you can print on mugs, calendars, mouse pads, tees, smartphone cases, tablet cases and even on your pillows.
So without further ado, here are the steps on how to turn images or photos into LEGO bricks mosaic.
How to turn images into LEGO bricks mosaic
Open or launch your web browser (ex. Chrome, Firefox, etc.).
Click this link to go to the official page of "Brickapic" also known as "Brick-A-Pic". This online tool/web app allows you to generate LEGO bricks mosaic out of your photos.
On Brickapic's home page, click the "Choose an image" button on the left side to upload the photo or image that you want to convert into a bricks mosaic.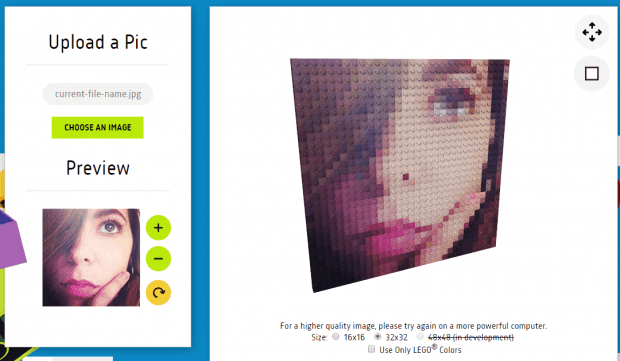 After which, the online tool will automatically upload and generate the LEGO bricks mosaic version of the image. So, there's really no need for you to do any complex procedures. It also won't take too long for you to view the result.
So once you're LEGO bricks mosaic image has been loaded, you may change its viewing angle or perspective. You can also change the size of your generated image to 16 x 16 or 32 x 32.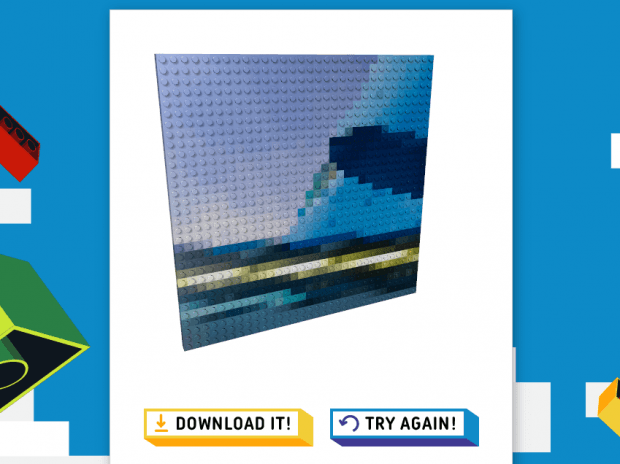 After you're done, simply click the "Finished" button to download and save the bricks mosaic to your computer. By default, the image will be saved as a PNG file.
Just remember that the LEGO bricks mosaic photos that you've created will only remain active in Brickapic for 48 hours. If you can't download the file within that time, it will be automatically deleted from the web app's servers.
Related Posts