Ever wondered if you can use a photo to generate a color palette that you can use for web design and graphic editing? If you do, then you'd be delighted to know that you can actually create a color palette out of the images that you have on your computer.
As a matter of fact, there's no need for you to download or install any additional software or desktop app. You can easily do it online. You don't even need to log in or register. Curious? Just skip past the break to learn how.
How to create a color palette from images online
Open your web browser of choice. It's up to you if you want to use Chrome, Firefox, Safari, Opera, etc.
On your browser, click this link to open the homepage of a web app called "Color Palette FX". Once you're there, click "Select a Photo" to choose the photo or image that you want.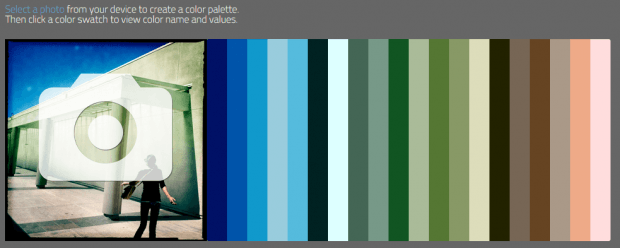 So after uploading the photo, the web app will automatically generate a color palette and it will display it on its homepage.
Depending on the number of colors that you can get, just pick a particular color to view its color name and value in hex, rgb and hsl. You may also view the colors that would best complement your color of choice.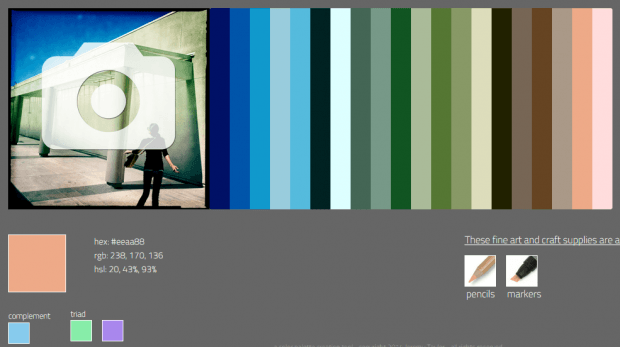 So that's it. You may copy and paste the given color values to your photo editor.
As for those who want to download the color palette as an Adobe Swatch File (.aco) file, you may use an alternative online color palette generator called "Pictaculous". Just like Color Palette FX, it is also very easy to use. Just keep in mind that you can't upload images that exceed the file size of 500KB.
Additional Tip: When choosing a photo, it would be best to use a photo with rich colors instead of a photo with just two to three base colors. This way, you'll have more options.
Related Posts