Microsoft added a fantastic Aero Glass effect to Windows 7 with Windows Aero. However, Windows 7 doesn't have many options to customize Windows Aero. Nevertheless, we can further tweak Windows Aero with AeroTuner, which has a few Windows 7 Aero settings not included within the Control Panel.
To add AeroTuner to Windows 7, open this page and click the Download button. That will save AeroTuner as a Zip (.zip) file. Right-click on the file to extract it then click Extract All. Choose your desired location for the extracted folder. After which, open the AeroTuner window in the shot below from the extracted folder.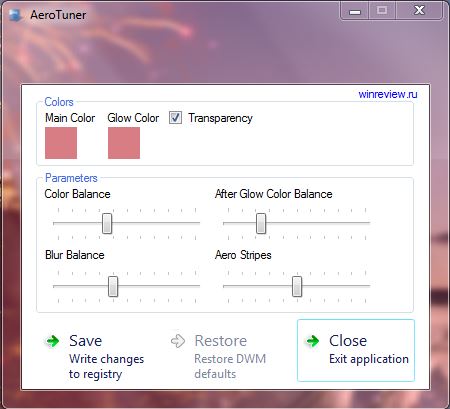 Now you can quickly customize the main Windows Aero color by clicking the Main Color box. That will open a color palette where you can select an alternative color. Then press the OK button to switch the color as in the shot below. Beside that there is a Glow Color box. You can select that to customize the color of the Windows Aero glow effect.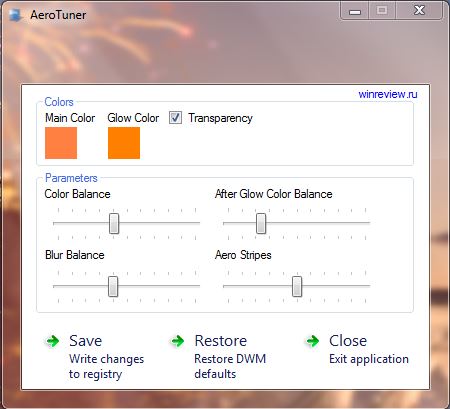 Below that there are four bars that you can drag to the left and right. There you can adjust the Windows Aero color balance, blur balance, after glow color balance and aero stripes. To quickly undo the changes, click the Restore button.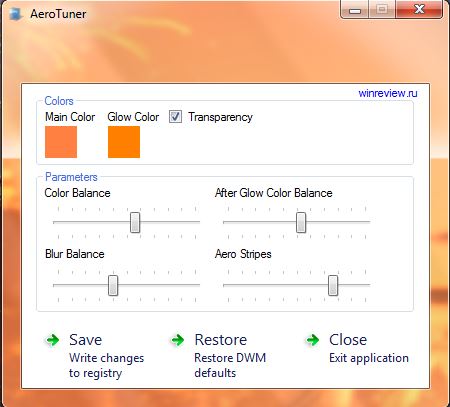 At the top of the window there is also a Transparency option. Select that check box to switch the transparency effect on/off. Press the Save option to save your new Windows Aero color scheme.
So with AeroTuner you can now add a custom color and tone to Windows Aero. As it includes settings not available in the Windows 7 UI it's a handy application.
Related Posts