No matter how powerful the defending system of your computer is you cannot easily recover when you have been infected by viruses. Even the well designed and highly ranked antivirus software cannot guarantee you a virus free environment for you to interact with internet in. Previously, we've talked about Trojan viruses and how they cause damage to your computer, and often times these Trojan viruses create a hidden folder called "System Volume Information" which contains all the important system restore points in your system hard drive (usually it looks like C:\System Volume Information\\_restore…). The worst part is, you cannot delete it. Here we give you a quick tip on how to delete this stubborn folder for Windows users. The picture below shows where the System Volume Information folder usually appears.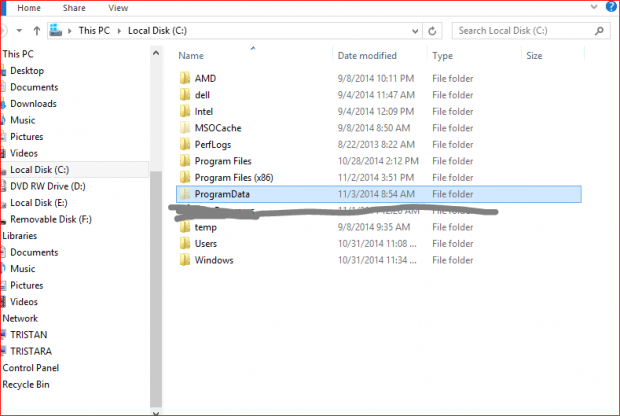 HOW TO DELETE THE FOLDER
In order to completely remove the "System Volume Information" folder, what you need to do is disable and enable your System Restore feature. For Windows 7 and 8 users, the step by step configuration is shown below:
Right click on "Computer" (for Windows 7 users) -> click "Properties"-"System Protection". (For Windows 8 users, right click on "Start"->"System Protection").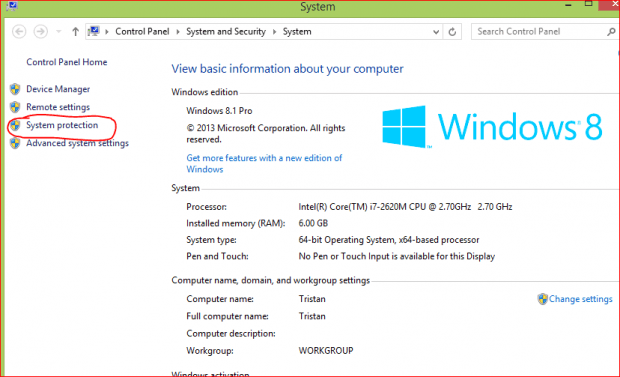 Refer to the screenshot below and click on "Configure".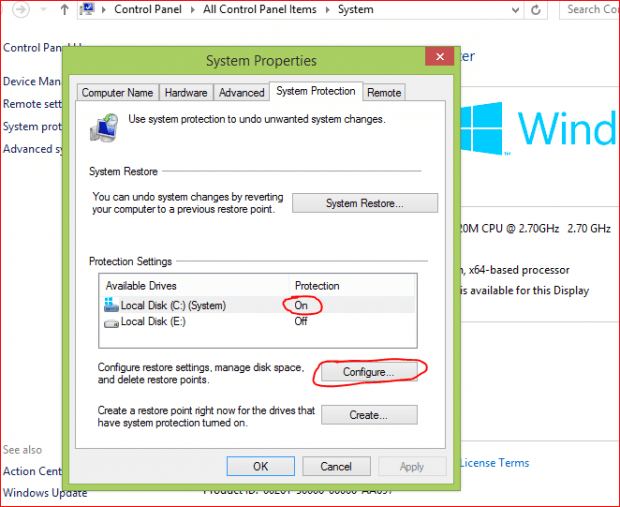 Click on "Delete"->"Apply".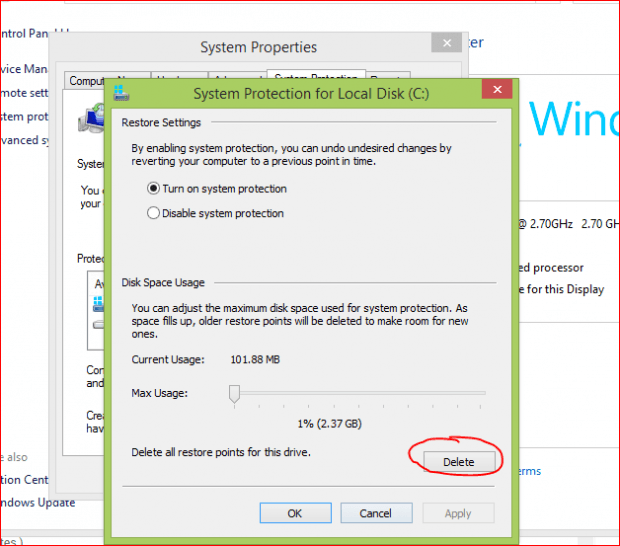 Select "Turn off system protection"->"ok".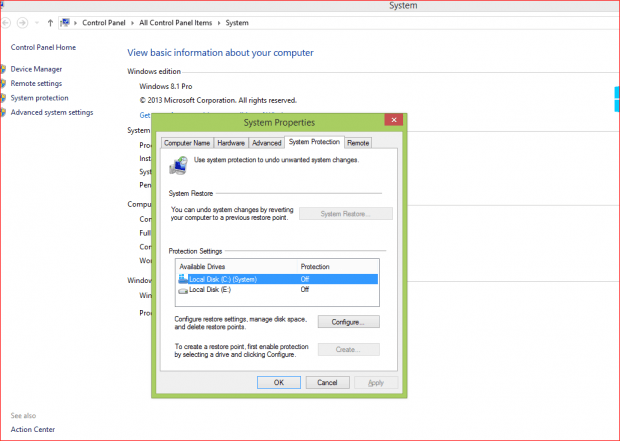 Here we are, and the infected folder is completely deleted.  You can now turn the "System protection" back on in the future when you need to.
Related Posts