Do you have something in mind that you can't say out loud? How about a secret that you can't share to your friends? These are only a few of the many things that you can't post or share publicly especially when you're too afraid of the outcome. The thing is there's no need for you to keep your thoughts or bottle up your emotions. You can just let it go and feel free. Confess!
How? Well, you can choose to post anonymously so that no one will be able to know your true identity.
How to post anonymous confessions online
Open your web browser. You can use any browser but it would work better if you use Chrome or Firefox.
Now, go ahead and click here to go to "Confessium" – a free web application/community where you are free to post your secrets and confessions without revealing your true identity.
To post a confession, just click the green "Post my confession" button.
After which, simply type whatever you like may it be one of your dirtiest secrets or a heartfelt confession.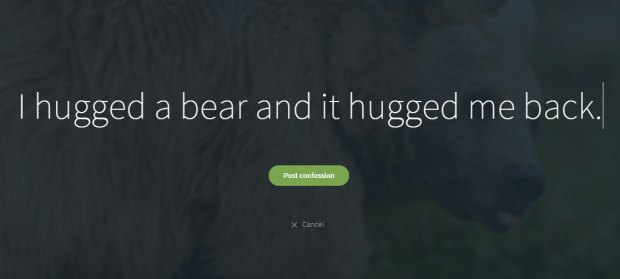 Once you're done, click "Post Confession" to publish your confession anonymously.
You may then share your confession to Facebook or Twitter. You can also browse and like the other confessions posted on the Confessium community.
So that's it. Your confession won't have a byline. It will just be posted as it is.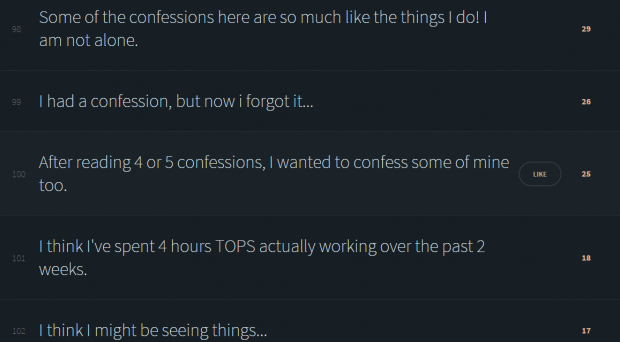 Speaking of which, here are some of the most popular confessions from the Confessium community:
My favorite outdoor activity is going back inside.
I'm the guy in the meeting that won't stop clicking his pen.
Some of the confessions here make me feel better about myself. There i said it.
None of my yoga pants have ever been to yoga.
Last week I was alone at the office for the first time. I felt I had to make it count, so I peed in the dishwasher.
Related Posts