Minimized app windows on the taskbar included labels prior to Windows 7. However, Microsoft added icons to the taskbar windows to replace labels in Windows 7. Nevertheless, you can still restore the labels on the Windows 7 taskbar windows by pressing a hotkey with Taskbar Labels.
It's worth noting that no extra software is required to restore the taskbar labels in Windows 7. To get started, right-click on the taskbar, select Properties and click Never combine on the Taskbar buttons drop-down menu. Then press Apply to restore the labels on the Windows 7 taskbar as in the shot below.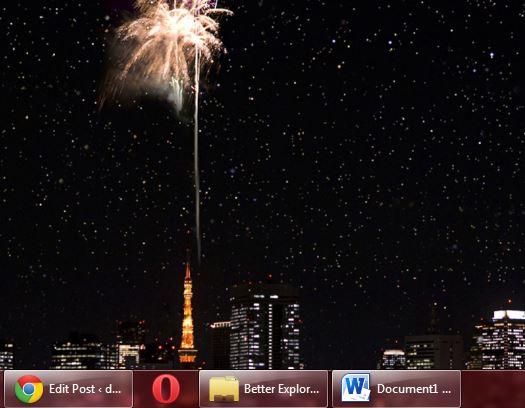 What you can't do without Taskbar Labels is switch that option on/off with a hotkey. You can add the software to Windows 7 from this page by selecting Download Taskbar Labels freeware. Then right-click on its Zip file, select Extract All and choose a location for the extracted folder. Run the software from the extracted folder.
Next, press the Ctrl + F11 hokey. That will add labels to the minimized windows on the taskbar. Alternatively, the hotkey will remove them if you already had labels on the minimized windows.
Of course, you can also customize that keyboard shortcut by right-clicking its system tray icon and selecting Settings to open the window below. There you can enter an alternative hotkey to show or remove the icon labels. Press the OK button to close the window and then your new keyboard shortcut.
So with this software you can now toggle the taskbar labels on or off more quickly. Having the taskbar labels on will show you which documents or websites are open in an application package or browser.
Related Posts