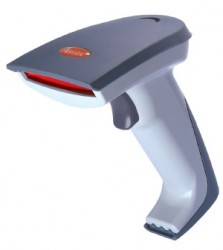 Are you looking for the best barcode scanner for your business? Then you will face a lot of different options when it comes to your scanner. The best thing that you can do is to ask yourself questions to help you find the right scanner for yourself and your business needs.
Do you need a rugged barcode scanner?
This is something that the Supply Chain Services website says to consider. If you have an industrial environment, you need to be sure that your equipment will be able to stand up to the working conditions of every day. You need to think about whether the scanner's going to be exposed to water, dirt, or dust and compare the device's IP rating. This is what classifies the amount of protection the device has against solid items, water, and dust into the enclosure or casing. As well as the IP rating, your scanner should be tested for vibration and shock protection and whether it will survive a drop onto a steel or concrete surface.
Does your scanner need to withstand certain temperatures?
If you are working in very extreme temperatures, it's important to consider whether or not the scanner will be able to operate properly in these extremes. Pay close attention to your scanner's recharging, storage, and operating temperature. As an example, a frigid storage environment can be really tough on equipment. Using equipment that's non-optimized for a long time can cause the housing and screen of the item to turn brittle. Repeated exposure to condensation can cause the internal components to become corroded and eventually short circuit and fail.
Do you need a portable scanner?
This question is suggested by the RMS Omega website. If you will need to take your scanner around your company, you want to choose one that's lightweight, easy for you to carry, and cordless. Cordless or portable scanners will need charging and they'll come with a base that's used for transmitting data and charging the scanner.
The cordless scanners usually are more costly per unit but are able to offer wireless and Bluetooth communication.
Will you attach the scanner to your computer?
You'll need to check your computer's ports before you purchase your scanner. Your scanner will connect either through your computer's PS2, serial, or USB ports. Your computer is going to need the right ports for attaching your scanner. Sometimes you can use an adapter for connecting a different kind of port. When you connect your scanner to your computer, it won't need charging.
Will the scanner be compatible with your type of barcode?
Barcodes are usually one dimensional or two dimensional and they have different resolutions. If you're using 2D barcodes, be sure that you are buying a scanner that's able to read these kinds of barcodes. There are different types of scanners including Linear Imagers, Area Imagers, and Laser.  Some of the scanners are even able to read barcodes that are damaged.
Does the scanner work with your software?
A lot of businesses have software they use for distribution, inventory, warehouse management, and other things. You want to choose a scanner that will work that's compatible with the business systems that you use. Make sure that you double check for compatibility before making your final purchase.
Have you researched your seller?
Before you make a purchase, you will want to do some research on your seller. Make sure you're buying it from a provider who is knowledgeable and that offers shipping, warranty options, and great customer service. The seller's sales staff should know how to guide you in purchasing the right one for your needs and for your business. Purchasing the wrong item may end up causing you a lot of problems including loss of business and loss of time.
What kind of scanner do you want?
According to the Semicron website, there are a variety of different types of scanners that you can choose from.  The one that is going to be right for you will depend on what you expect from it and what you are going to be using it for.  Some businesses might do better with a wand scanner while others might need something that's long range.
If you're looking for a barcode scanner, ask yourself these questions and they will help guide you to make the right choice. Keep in mind that you don't want to leap into buying one right off the bat. You want to do some research and find the one that is going to be best for you.  This will help keep you from wasting time and money with a scanner that doesn't work for your businesses and your needs. Take some time and look around then choose one that is best based on the research you did. Go to the Shopify website and see what kinds of scanners they have for your business. You will find many choices there.
Related Posts