One of the limitations of Windows Explorer is that it only displays the contents of one folder. Consequently, you need to open multiple Windows Explorer windows to drag and drop, or move, files from one folder to another. However, the Q-Dir file explorer displays four simultaneous Windows Explorer panes.
How to browse four folders or drives in Windows simultaneously
This page includes a list of Q-Dir files that you can save to Windows to install and use Q-Dir. For 32-bit Windows click Q-Dir_Installer.zip and for the 64-bit alternative select Q-Dir_Installer_x64.zip. Then right-click the Zip and select Extract All to extract it. Open the extracted folder, and click Q-Dir_Installer.exe to run the setup wizard and add the software to Windows XP, Vista, 7 or 8.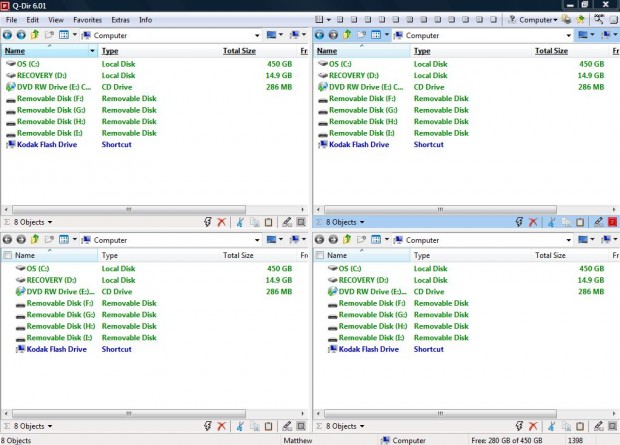 Then open the Q-Dir window in the shot above. It has four simultaneous panes with which to browse through your folders and files. Open a folder to move a file from in one of the panes. In another pane open a folder to move the file to. Then you can drag the file from one folder to another.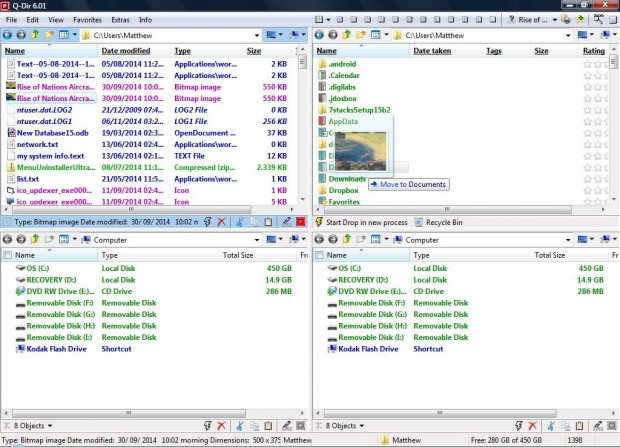 The Q-Dir file explorer displays a maximum of four panes. However, you can reduce that number by selecting the Dir options at the top of the window, which are included within the red rectangle in the shot below. In addition, you can also alter the layout of the panes with those options.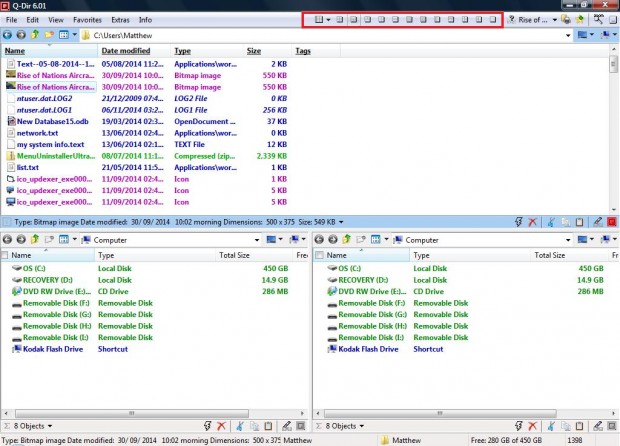 The software includes options to customize the colors and themes of Q-Dir's window. Select Extras from the menu bar and Colors & Design to open a submenu with various options. There select an option to adjust the color scheme of the window as below.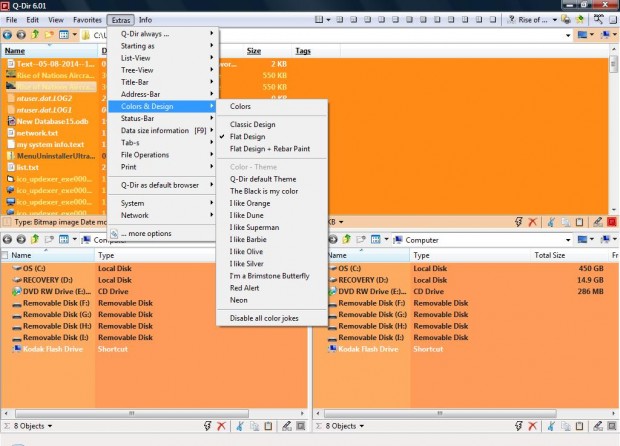 In Q-Dir you can save your folders to favorites for direct access. Open a folder to bookmark, click Favorites and then Add to Favorites. Then press the Save button to add the selected folder to Favorites menu as below.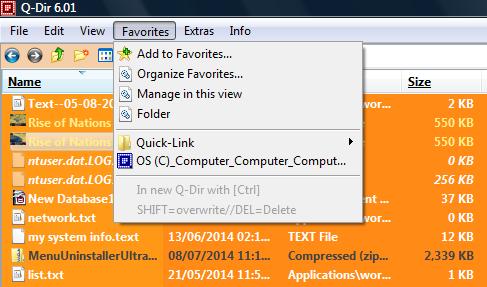 To search for files and folders, click File and Find. That will open the window in the shot below. Then add the keywords in the window's search box.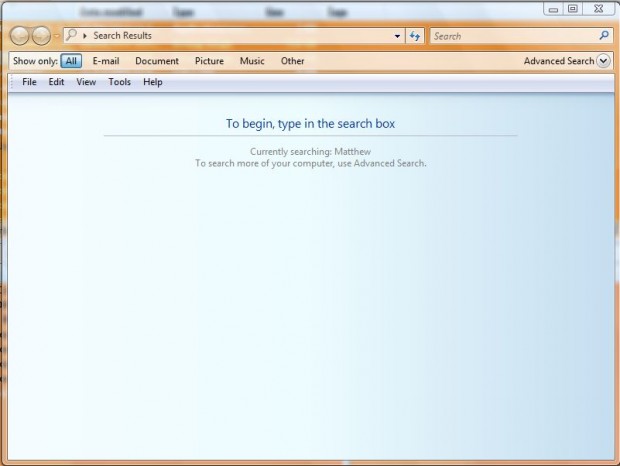 At the bottom of the panes there is a RUN option shown in the shot below. Click on that option to expand a menu which includes a variety of system tools you can open directly from Q-Dir. Select WinXP and Win98 on the menu to select further system tools.
Simultaneous panes for browsing folders is something Microsoft should have already added to Windows Explorer. As they haven't done so, Q-Dir is a great alternative file explorer packed with plenty of options.
Related Posts