There are a number clipboard manager utilities that you can copy multiple text items to. However, most of those only save the clipboard text for a minimal time period; and don't include options to set up custom hotkeys to paste with. However, CopyTexty is a software with which you can assign multiple hotkeys to paste a variety of copied texts.
Scroll down this page and press the Download button to save the CopyTexty Zip file. Then right-click on the Zip file and select Extract All from the context menu. Select a destination for the extracted folder, open it and click CopyTexty-Win32-B130.exe to launch the setup wizard. Then open the window in the shot below.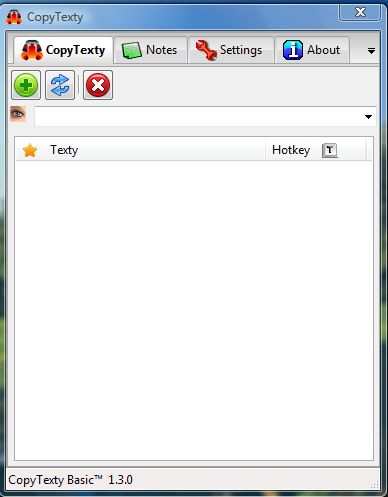 Next, copy some text with the Ctrl + C hotkey. Press the New Texty button to open the window in the shot below. There you should copy the text by pressing Ctrl + V. Then select a hotkey for the text by clicking one of the check boxes and selecting a key from the drop-down list. Enter a title for the text, and press the Save Texty button to save the new hotkey.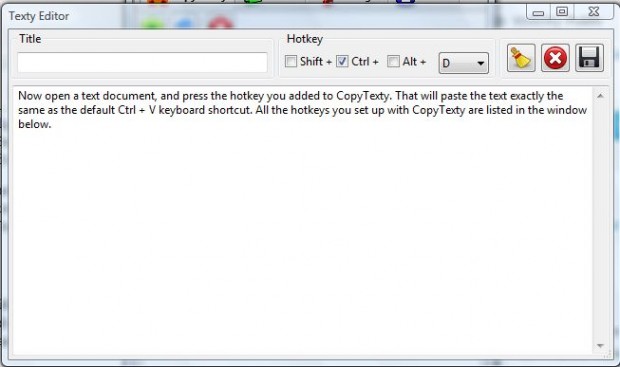 Now open a text document, and press the hotkey you added to CopyTexty. That will paste the text exactly the same as the default Ctrl + V keyboard shortcut. All the hotkeys you set up with CopyTexty are listed in the window below.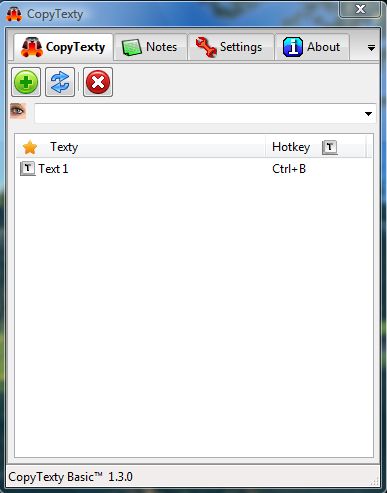 The CopyTexty window doesn't have a minimize button on it. However, you can add transparency to the window. Click the Settings tab and then select the Window Transparency drop-down list. You can select one of the transparency options from that drop-down list.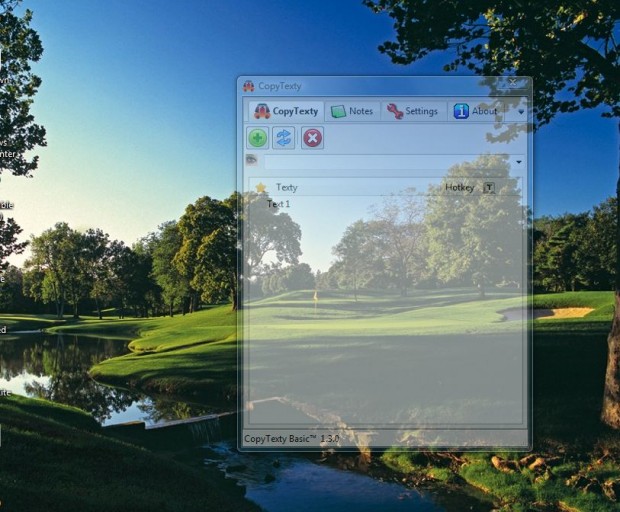 So now you can assign multiple paste hotkeys to copied text. That might be handy if you need to paste lots of alternative texts into a document.
Related Posts