The most common way to find images online is by category or keyword. For example, when you go to a stock photo site such as Pixabay or Morguefile, you can just type the keywords for the photos that you wish to find.
Speaking of which, did you know that you can also search for images by color? Yes, this option is great especially when your primary objective is to use the photo for graphic editing or photo manipulation.
If you still don't know how to search for images online by color, simply refer to the steps below.
How to search for images online by color
Open your web browser (ex. Chrome, Firefox, Opera, etc.).
Now, click this link to go to "Multicolr Search Lab" – a free web app that lets you search for images online by color.
On the homepage of Multicolr Search Lab, go to its color selection panel then select up to five up colors. Of course, you can just select one or two colors if you want.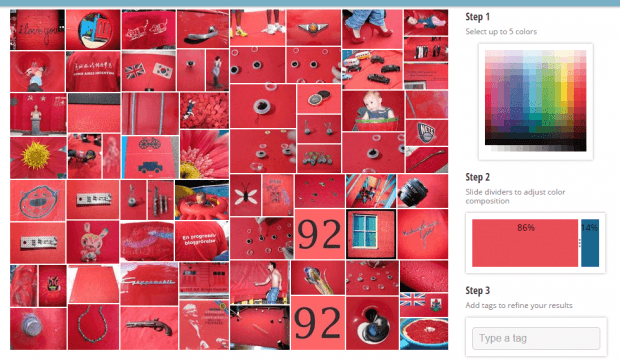 Next, use the slide dividers in the second panel to adjust the color composition. By adjusting the color composition, you can search for images based on their color ratio or percentage. For example, you can find images with dominant red colors than green or blue.
If you want, you can also specify tags to refine your search results. Just enter your desired tags in the third panel.
So that's it. The web app will automatically generate the photos that you want. You can view the photos on the left panel or board. The photos will be displayed in a tiled layout.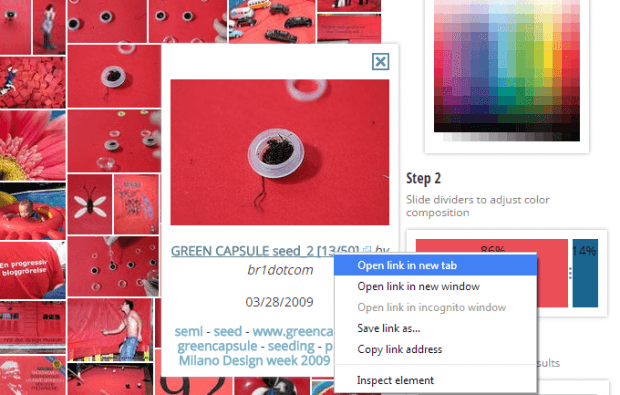 To select an image, just click on it then on the overlay window, click the link to view and download the image from its actual source page – which is Flickr.
So that's it. You're done.
Just keep in mind that all of the images displayed by Multicolr Search Lab are provided by Flickr.
Related Posts