In WhatsApp, there's a feature that lets you know whenever your friend gets to read the message that you've sent. It's called "read receipt" and it's similar to Facebook Messenger's "Seen by" feature. When you get read receipts, you usually see that blue double-check mark right below your message.
The thing is not everyone is fond of this feature. So if you wish to disable the read receipt feature in WhatsApp, here's what you need to do:
How to disable read receipts in WhatsApp for Android
First of all, make sure to download or update your WhatsApp messenger app to its latest version (v. 2.11.444). To ensure that you'll get the latest version of the app, just click this link to go to the app's official download page for Android users.
Click the "Download Now" button then install the app on your Android device. Keep in mind that you'll be manually installing the app. Therefore, you will need some basic knowledge in sideloading apps.
After the app is installed, just tap or press the three dots button on the top-right portion of your WhatsApp screen.
Select "Settings" from the menu that appears and then under "Settings", go to "Account" then choose "Privacy".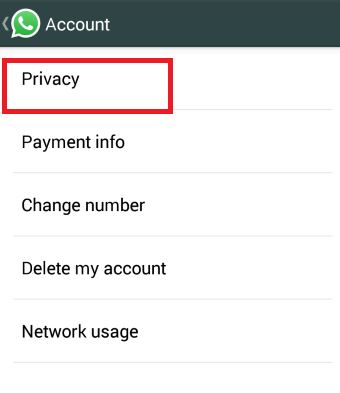 Under "Privacy", scroll down the list until you see the "Read Receipts" option under the "Messaging" section.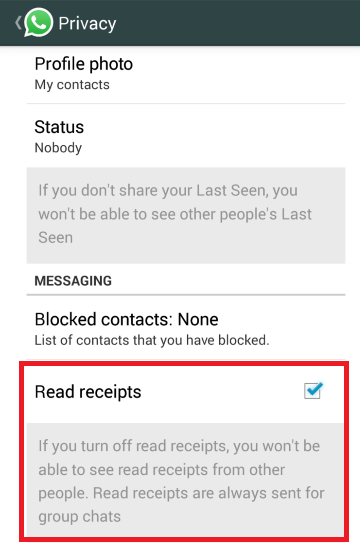 Uncheck the option for "Read Receipts".
That's it. You're done.
By disabling the read receipts option in WhatsApp for Android, you can prevent others from knowing that you've already seen or read their messages. In the same manner, others can also prevent you from knowing that they've already read your message. So apparently, the method works in both ways.
Related Posts